Home Secretary makes statement on events in Cumbria
Theresa May pays tribute to police and emergency services ahead of an update to the House of Commons.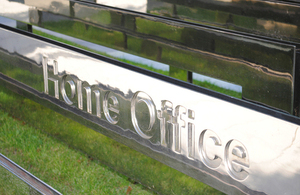 Home Secretary Theresa May has made a statement Wednesday evening about the shootings in Cumbria.
See a video of the Home Secretary talking about Cumbria.
The Home Secretary's statement in full
Speaking outside Home Office headquarters in London, she said:
'I have spoken to Craig Mackey, the Chief Constable of Cumbria, on a few occasions today. He updated me on the very serious and tragic events in Cumbria.
'As the Prime Minister said earlier today, our thoughts are with the friends and families of the victims. I should like to pay tribute to the way that the police and emergency services have worked closely together in dealing with this terrible incident.
'This is clearly an ongoing investigation so it would not be appropriate for me to comment on the details. It is right that the facts should come from the police and they will release further details as appropriate.
'However, they have already confirmed that 12 people have been killed and at least 25 people have been injured.
'I will be making a statement updating the House tomorrow. In the meantime, I want the people of Cumbria to know that they have my support and are in my thoughts.'

Transcript for Home Secretary makes statement on events in Cumbria
Published 2 June 2010