Home Secretary commits to police reform
The Home Secretary set out the tough decisions that need to be taken to reform the police service, save police jobs and cut crime.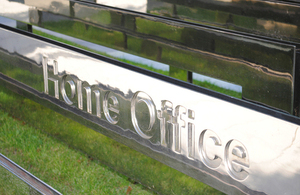 Driving out needless bureaucracy, engaging the public on policing in their community and nationally tackling organised crime, were the key themes of a speech by Theresa May to policing representatives.
The Home Secretary made clear that the aim was to meet the challenge of police reform at the same time as meeting the challenge of reducing police spending, while protecting and improving police services.
'Nobody is pretending that these decisions are easy,' she said.
'But they are necessary to save police jobs and deliver our plan to cut crime. And nobody doubts that they will be challenging to deliver. But the police always has been and always will be a "can do" service - and I know that they have the sense of duty and determination to deliver the changes we need to make.
'They are changes that we will have to make together,' she continued. 'The result will be a police force with its powers enhanced, its discretion restored, its professionalism respected, flexible to deliver on the frontline - and free to cut crime.'
Published 2 March 2011