Home Secretary backs equality
Theresa May commits to fair treatment for lesbian, gay, bisexual and trans people on international day of support.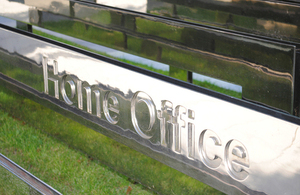 Marking International Day against Homophobia and Transphobia, Theresa May said:
'This government is committed to creating a society that is fair for everyone and supports equal rights for lesbian, gay, bisexual and trans (LGBT) people.
'This means supporting civil partnerships, tackling homophobic bullying wherever it occurs, changing the law regarding historic convictions for consensual gay sex and using our international influence to put pressure on countries where LGBT people are persecuted.
'These commitments show our determination to tear down the barriers that continue to hold people back.'
Published 17 May 2010