News story
Home Secretary announces time limits for police bail
Home Secretary's announces range of measures in response to police bail consultation.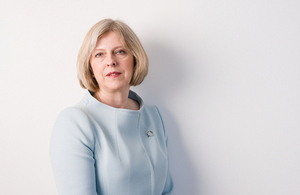 The Home Secretary today announced a package of reforms to the police use of pre-charge bail, including setting a limit that pre-charge bail will not last longer than 28 days, with extensions permissible only under specific circumstances, and court oversight for any extension beyond 3 months.
Under the new system, the police would make the initial decision to release a suspect on bail. That decision would be reviewed by a Superintendent after 28 days, at which point they could authorise further bail, up to a total of three months, in exceptional circumstances. Any application to extend pre-charge bail beyond three months would have to be approved by a magistrate.
This is just one of a range of measures the Home Office proposes to take forward following a recent public consultation. These include:
Setting a presumption to release without bail, with bail only being imposed when it is both necessary and proportionate;
Establishing a framework for the regular review by the courts of pre-charge bail;
Introducing formal guidance on the imposition of conditions; and
Collecting consistent data on the use of pre-charge bail as part of the Annual Data Requirement (ADR) process and publishing it.
These reforms will result in the greatest reform of police bail legislation since it was passed 30 years ago.
Home Secretary Theresa May said:
I have been clear that it is simply not acceptable for individuals to spend months and in some cases years on pre-charge bail, with no system of review, only for charges never to be brought against them.

I will bring forward legislation to set a clear 28-day limit for pre-charge bail in all but the most complex cases and introduce regular scrutiny from the courts for any application to extend pre-charge bail beyond three months.

These measures, alongside a new presumption to release without bail at all, will drive down the inappropriate use of pre-charge bail and ensure that decisions to release suspects with pre-charge bail conditions are taken only where it is necessary or proportionate.

The changes that do not require legislation, such as the production of guidance and the collection of data, will be taken forward straight away.
Published 23 March 2015