Home Secretary announces statutory inquiry into undercover policing
The Home Secretary has appointed Lord Justice Pitchford to lead the undercover policing inquiry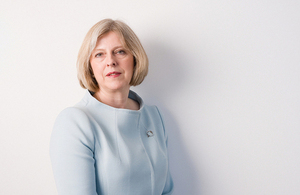 Home Secretary Theresa May today established an inquiry into undercover policing and the operation of the Metropolitan Police's Special Demonstration Squad (SDS).
The inquiry will consider the deployment of police officers as covert human intelligence sources by the SDS, the National Public Order Intelligence Unit and by other police forces in England and Wales. It will also review undercover policing practices, identify lessons learned and make recommendations about the way undercover policing is conducted.
The Home Secretary has appointed Lord Justice Pitchford to lead the inquiry, set up under the 2005 Inquiries Act, with the power to compel witnesses to give evidence. The terms of reference will be set in consultation with interested parties and are due to be published at the end of July.
Home Secretary Theresa May said:
The work of Mark Ellison and Operation Herne has unearthed serious historical failings in undercover policing practices. As I said last year, I was profoundly shocked by Mark Ellison's findings and committed to establishing a public inquiry to thoroughly investigate undercover policing and the operation of the SDS.

I'm delighted to announce today that Lord Justice Pitchford has been appointed to lead the inquiry.

While I initially said that Mark Ellison's further work and criminal investigations needed to conclude before the inquiry commences, it has become apparent that these pieces of work were much larger than initially envisaged. In the interest of learning the lessons of past failures, I have decided to establish the inquiry now while ensuring existing work is not affected.

Undercover policing is an essential tactic in the fight against crime but to improve the public's confidence in undercover work we must ensure there is no repeat of these failings in the future.
Stephen Taylor report
Today, the Home Secretary has also published Stephen Taylor's independent review of the Home Office's knowledge of SDS activities. The Home Office's Permanent Secretary commissioned the review on 10 March 2014.
Mr Taylor found there was no evidence to suggest that the Home Office was aware of:
The practice, by some officers, of using the identities of dead children
The risk of SDS officers forming relationships with individuals within groups under false pretences
Any justice campaign groups being 'targeted' by the SDS
Any direct knowledge of any criminal activity and court appearances by SDS operatives that could lead to miscarriages of justice.
Home Secretary Theresa May said:
Operation Herne has previously found that the Home Office was instrumental in the establishment of the Special Demonstration Squad in 1968 and that the department initially provided direct funding for the SDS.

The Permanent Secretary commissioned Stephen Taylor, former Director at the Audit Commission, to establish the full extent of the Home Office's knowledge of the SDS. I'm grateful for Mr Taylor's report and will consider his findings carefully.
Published 12 March 2015