News story
Home Office responds to 7/7 judgement
The Home Office has responded to a High Court decision on evidence from the 7/7 inquest.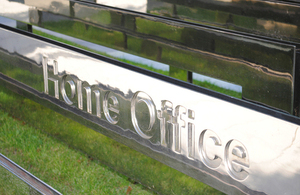 The judicial review took place after the coroner's decision not to hold some of the inquest behind closed doors.
The Home Office and the Security Serivce argued that some evidence was of too sensitive a nature to be heard in public, and that closed hearings would enable the coroner to see and take account of that evidence.
Today at the High Court this argument was rejected.
Fully committed
A Home Office spokesperson said: 'The government is committed to co-operating fully with the coroner's inquiry.
'Along with many victims' families, we believe a closed hearing for a small part of the July 7 inquests would be the best way for the coroner to consider as much information as possible. The court has decided this is not possible and we will consider the judgement carefully.'
A copy of the full judgement is expected within the next week.
Published 22 November 2010