News story
Home Office legislation unveiled in Queen's Speech
Modern Slavery and Serious Crime Bills announced today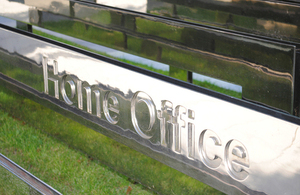 Legislation to help stamp out the evil of modern slavery and tackle the threat of serious and organised crime has been announced in the Queen's Speech.
Stamping out modern slavery
A Modern Slavery Bill will be introduced to strengthen the powers to prevent modern slavery and human trafficking whilst improving support for victims of such crimes.
Home Secretary Theresa May said:
Modern slavery is an appalling crime that has no place in today's society.

The Modern Slavery Bill, the first of its kind in Europe, represents an historic opportunity to get new legislation on the statute books and reflects the Government's determination to lead the global fight against this evil.
Home Secretary discusses the Modern Slavery Bill
Tackling serious and organised crime
A new Serious Crime Bill will be brought forward to disrupt serious organised crime, strengthen powers to seize the proceeds of crime, and tackle child neglect.
The Home Secretary added:
Serious and organised crime blights lives and causes misery within communities across the UK.

The Serious Crime Bill would provide law enforcement agencies with greater powers to prosecute those responsible.
Home Secretary discusses the Serious Crime Bill
The Bills will be introduced and published as soon as Parliamentary time allows.
Published 4 June 2014