News story
Home Office joins families to remember missing people
Crime Prevention Minister Lynne Featherstone joins families of missing people for annual charity carol service.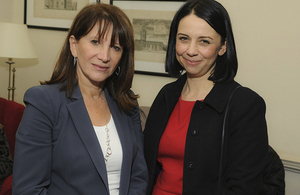 Crime Prevention Minister Lynne Featherstone joined families at the fourth annual Missing People Carol Service on Monday, 8 December.
Held at St Martin-in-the-Fields in Trafalgar Square, London, the service was organised as a joint venture between the National Crime Agency CEOP Command and the charity Missing People.
Money raised from ticket sales and donations will go to the charity, which provides specialised support for those who go missing and their family and friends.
The event offered families a way of remembering their missing loved ones and was a chance to highlight the work of Missing People and the National Crime Agency.
The service was opened by Sir Trevor McDonald OBE and included tributes from families. It was also attended by patrons, ambassadors and honorary friends of Missing People.
Following the service, the Minister attended a private event in the Vicarage where she had the opportunity to meet families who had received support from the charity.
Crime Prevention Minister Lynne Featherstone said:
I am honoured to be able to join Missing People for their fourth annual carol service. The charity carries out invaluable work, providing guidance and support to some of the most vulnerable people in our society and ensuring their families get the support they both need and deserve.
Published 12 December 2014