Press release
HMS Severn Lieutenant Commander's gift to Welsh Secretary
Welsh Secretary Cheryl Gillan was presented with a special gift today (27th April 2011), as HMS Severn's Lieutenant Commander Catherine Jordan…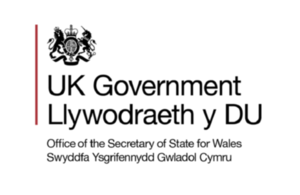 Welsh Secretary Cheryl Gillan was presented with a special gift today (27th April 2011), as HMS Severn's Lieutenant Commander Catherine Jordan visited the Secretary of State in Gwydyr House. 
Lieutenant Commander Jordan presented the Welsh Secretary with a decorative ship crest to highlight the strong personal link between the Secretary of State, whose mother was a WREN, and the Royal Navy.  The Lieutenant Commander is captain of HMS Severn, an Offshore Patrol Vessel of the Fishery Protection Squadron for the Royal Navy, patrolling Welsh, English and Northern Irish waters in order to enforce fisheries legislation. 
Mrs. Gillan said: "I was delighted to welcome Lieutenant Commander Jordan to Gwydyr House.  The HMS Severn has strong affiliations with the Newport and Gwent area in particular, so I am thrilled to meet with the ship's commander who leads such an incredibly important operation in order to safeguard and protect our waters. 
"During Remembrance Sunday last year, I met with Commodore Jamie Millar (CBE) and members of the crew of the HMS Monmouth in Cardiff.  The dedicated crews who spend so many weeks and months away from their families deserve our recognition and respect, so I am honoured to receive the crest that Lt. Commander Jordan has presented me with today, which not only symbolises the strong bond between Newport and the HMS Severn, but also the strong bond between Wales and the Armed Forces that serve the whole of the United Kingdom.
"The crest will be proudly displayed in the entrance of Gwydyr House so that all visitors will see a proud Welsh connection to our Armed Services."
Published 27 April 2011