News story
HMS Protector takes to the ice for a charity Santa run
HMS Protector's ship's company have taken to the ice in Antarctica dressed as Father Christmas in support of the ship's affiliated charity.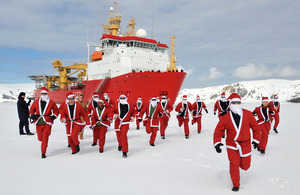 The Santas, accompanied by Rudolph, were gathered at 10am for a gentle warm-up led by the Executive Officer, Commander Don Mackinnon, who is currently in command for this Antarctic patrol, before it was 'on your marks, get set… ho ho ho'.
The Santa run was conducted on ice in the waters surrounding Deception Island, a dormant, water-filled caldera volcano; one of only two known in the world.
Breaking through a sheet of snow-covered ice before coming to a planned stop, HMS Protector took position and disembarked her personnel to test the ice conditions and drill ice core samples to ensure the ice was safe, before Protector's eager Father Christmasses followed via the ship's accommodation ladder.
Amid perfect weather conditions, and under the watchful eye of two seals that had taken up post next to the ship, they completed their run.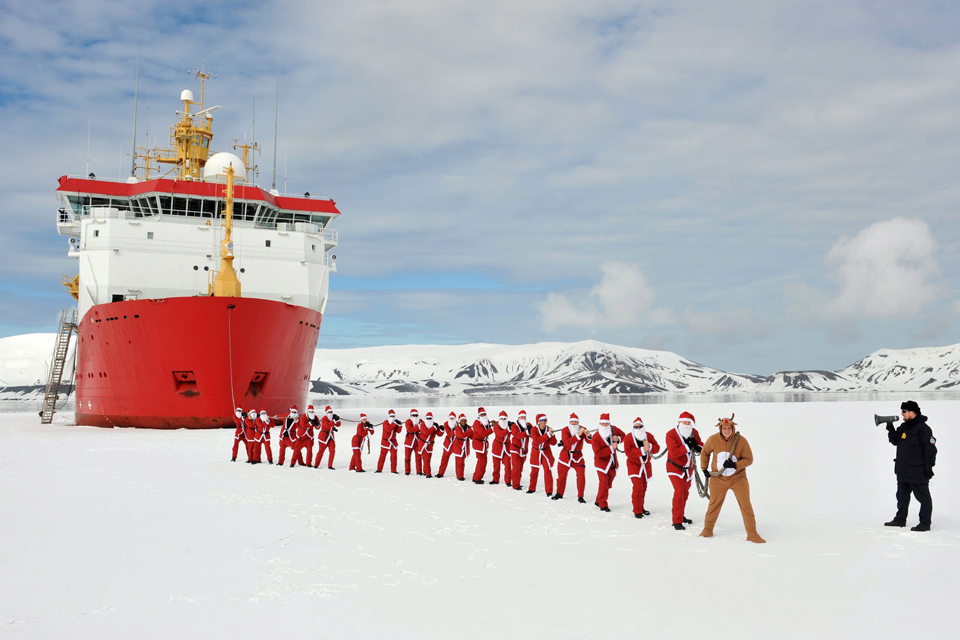 Annually, East Anglian Children's Hospice conducts nine Santa runs across Essex and East Anglia throughout the festive period, raising thousands of pounds for the charity.
It is traditional for Royal Naval ships to adopt a charity from their affiliated town so that they can fundraise whilst away from the UK.
Due to the work that HMS Protector conducts in Antarctica, she has formed a close liaison with a number of organisations in the Cambridge area (amongst them the British Antarctic Survey and the Scott Polar Research Institute) and as such is affiliated to the City of Cambridge.
HMS Protector has been affiliated with the East Anglian Children's Hospice since August 2012. The East Anglian Children's Hospice provides support to families and care for children and young people with life-threatening conditions across Cambridgeshire, Essex, Norfolk and Suffolk.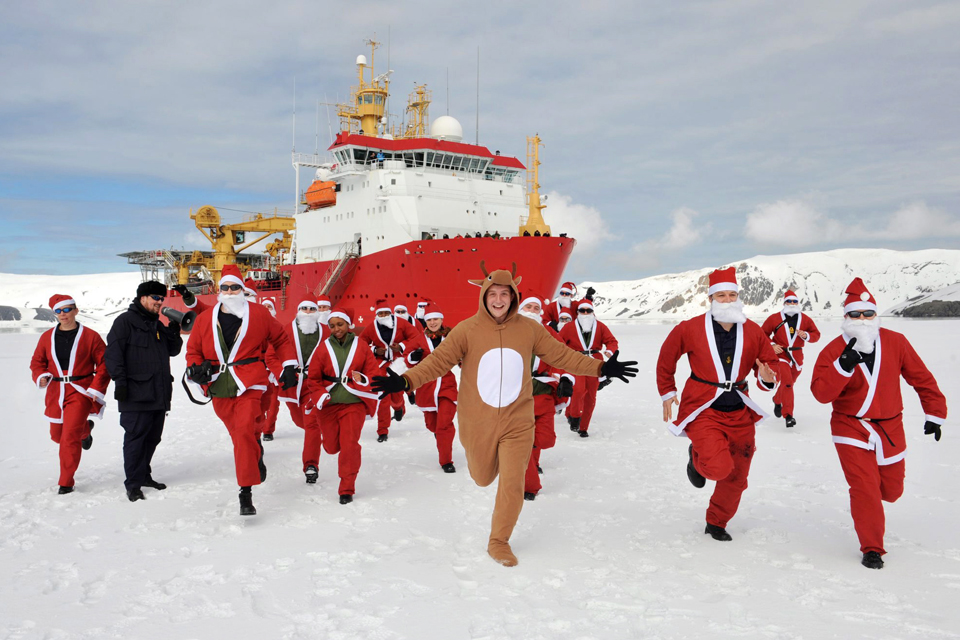 Providing care and support wherever the family wishes, in families' own homes, in the community or at the hospices, their care teams help children and their families with the emotional and physical challenges they face, helping them to make the most of life.
Commander Don Mackinnon stated:
With 21 hours of daylight in every 24, our working day in Antarctica tends to be a long one. Yesterday for example our first boat group departed the ship at 0830 [8.30am] in the morning and the last one finally got back at 2300 [11pm] that night.
With that sort of work pace it's nice to be able to take a break from operations now and again, and do something both for fun, and also to help our affiliated charity at the same time. Father Christmas's traditional home might be the North Pole… but as you can see, he has helpers that visit the other one too!
HMS Protector is currently in the Antarctic in order to support an international team conducting formal Antarctic Treaty inspections of sites across the Peninsula, whilst maintaining a UK Sovereign presence in the British Antarctic Territory.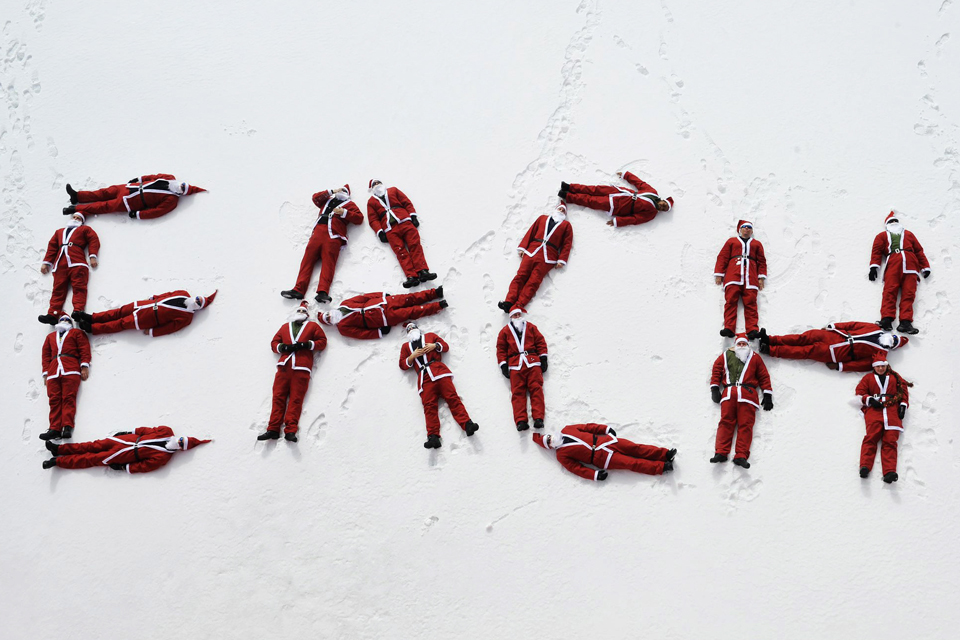 Led by the Foreign and Commonwealth Office and with the support of the British Antarctic Survey and observers from HMS Protector, the international Antarctic Treaty team is inspecting a number of scientific stations, historic sites, cruise vessels and yachts in the Antarctic Peninsula region.
HMS Protector will be operating in and around Antarctica until April 2013.
Published 19 December 2012