News story
HMS Illustrious picks up stores for Philippines aid
Royal Navy amphibious helicopter carrier HMS Illustrious is in Singapore taking on stores ready to render aid to the Philippines.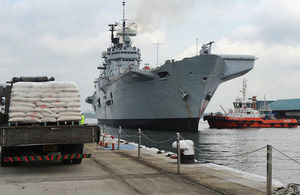 The ship and her associated air group were rerouted to make best speed east in order to assist with the humanitarian effort following the devastation caused by Typhoon Haiyan.
'Lusty', as the ship is known, arrived in Singapore at midday (local time) on 20 November 2013 and the entire ship's company of men and women from the Royal Navy, Royal Marines and British Army have been working through the night to bring on the vital stores required for those affected by Typhoon Haiyan.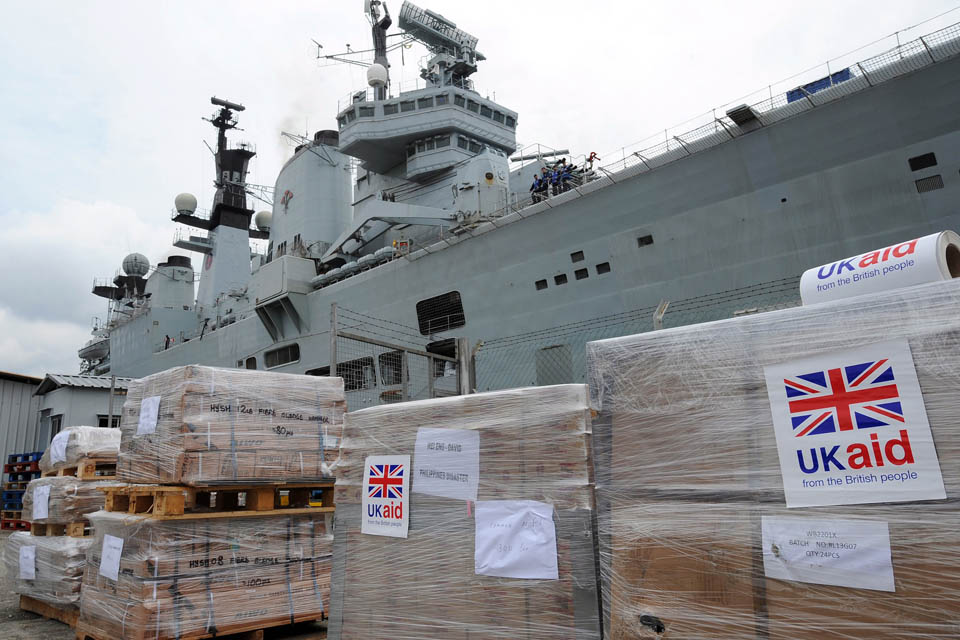 Commander Phil Hally is the Commander Logistics on HMS Illustrious. He said:
This is probably the most ambitious storing that a Royal Navy ship has attempted to do within 24 hours since the fleet was ordered to sail for the Falklands in 1982.

We have taken over 500 tonnes of equipment and stores supplied by the Department for International Development to distribute under their direction in the Philippines.

The whole ship's company have been working formidably hard overnight to get this done in the shortest time possible.
Over the past 24 hours, HMS Illustrious has organised, packed, repacked, carried, craned, lifted, loaded, unpacked and hauled hundreds of pallets and boxes into the main aircraft hangar within the ship.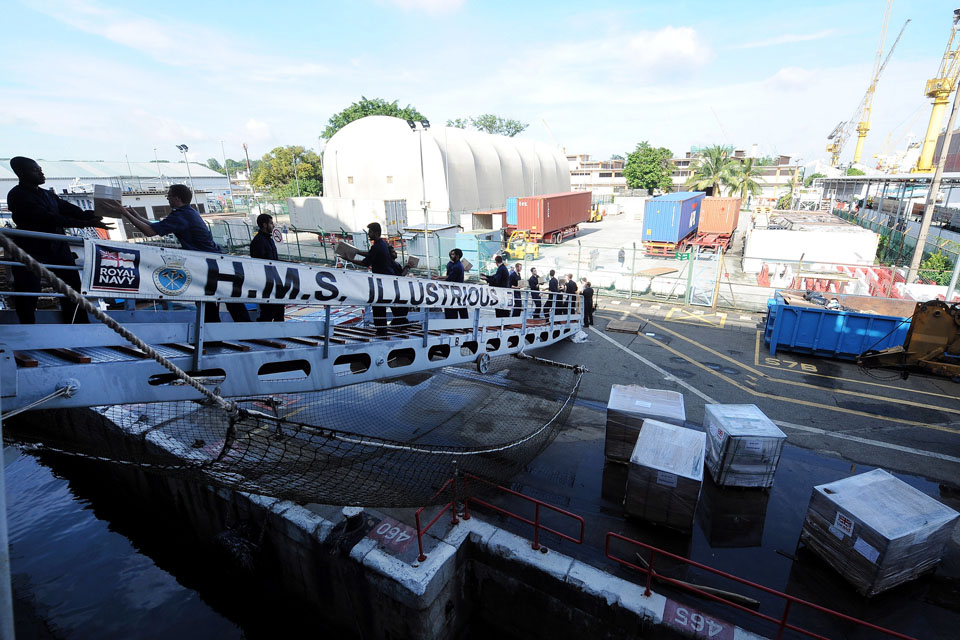 Items include, but are not limited to, 12,000 blankets and 80 tonnes of roofing material and tools which will help provide shelter for up to 8,000 families.
In addition, 100 tonnes of rice have been embarked which is half of all the rice available in Singapore. There are also 12,000 jerry cans to fill with clean drinking water, made from desalinated seawater processed onboard HMS Illustrious and transported ashore.
HMS Illustrious carries a range of utility helicopters which are likely to be essential in moving people and consignments of aid around the country until the infrastructure can be repaired. If necessary, 'Lusty' can offer additional humanitarian assistance, including the provision of medical and engineering teams.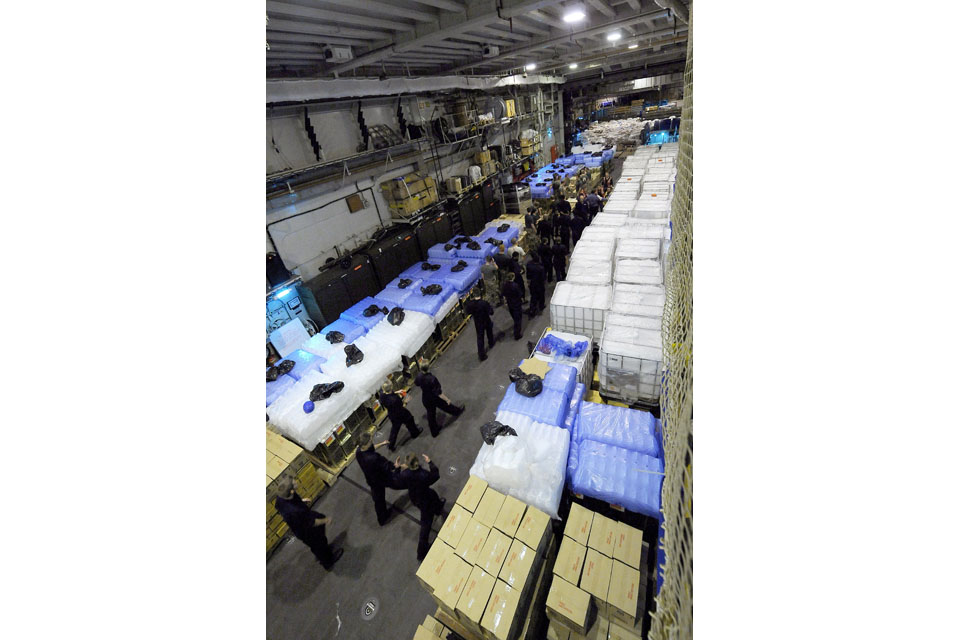 HMS Illustrious carries Sea King Mk4, Merlin HM1 and Lynx Mk7 helicopters. She also has J Company of 42 Commando Royal Marines and 24 Commando Engineer Regiment embarked alongside a ship's company of approximately 650 men and women.
HMS Illustrious has been deployed from the United Kingdom on operations since mid-August.
Published 21 November 2013