News story
HMS Belfast marks D-Day 70
The London skyline echoed to the sound of gunfire today, 70 years since the signal was given to launch the Allied invasion of Europe.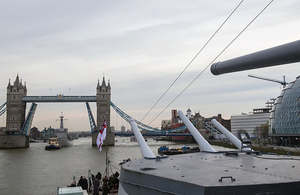 Veterans gathered on the wartime cruiser HMS Belfast this morning, which lies near Tower Bridge, to celebrate the anniversary of the departure of 'the greatest invasion fleet in history'.
Today HMS Belfast's main guns were fired to commemorate the 70th anniversary of that decisive day.
Seven decades ago HMS Belfast was part of the Royal Navy's bombardment force off the French coast, attacking German guns and reinforcements as the Allied troops established a foothold on the 5 beaches.
Among those on board today were Arctic Convoy veterans, including 91-year-old Ted Cordery, who had served on board as a torpedoman in June 1944.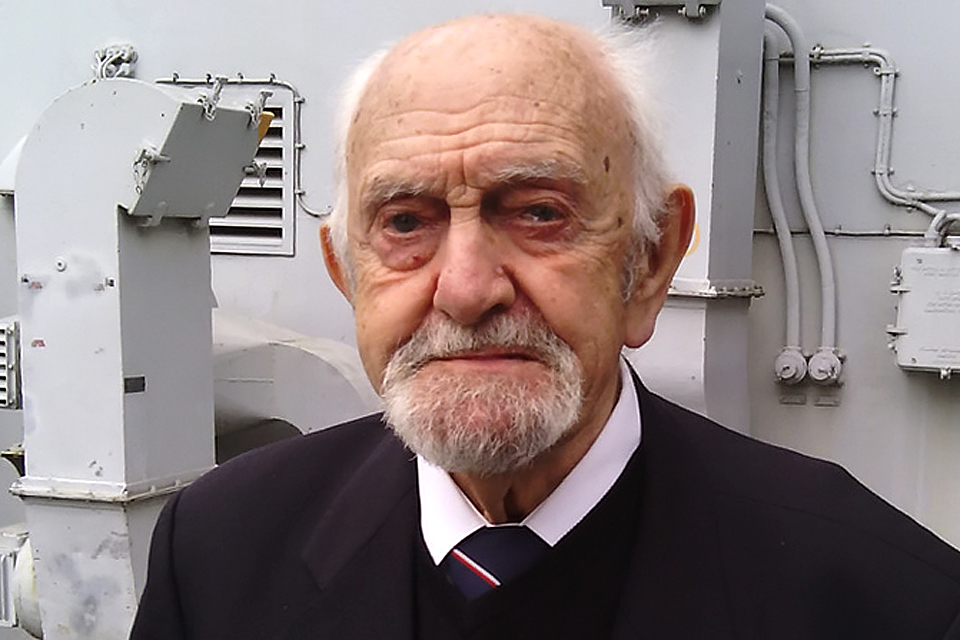 Ted was working on the upper decks on D-Day itself, and one of his tasks was operating a crane. He said:
I was swinging stretchers more like pallets on board, from smaller boats, with the first casualties from the beaches, as we had a large sick bay.

I have never seen such injuries. Limbs missing, faces blown off; most of them had no chance of surviving.
Ted also served in HMS Belfast during the Arctic Convoys. Had the Allies not managed to defeat the U-boat threat in the Atlantic and push essential war supplies through the icy seas to Arkhangelsk and Murmansk, then the Red Army's ability to pin down and ultimately defeat German forces on the Eastern Front would have meant the Allies faced a much stronger opponent in western Europe; D-Day may have ended very differently.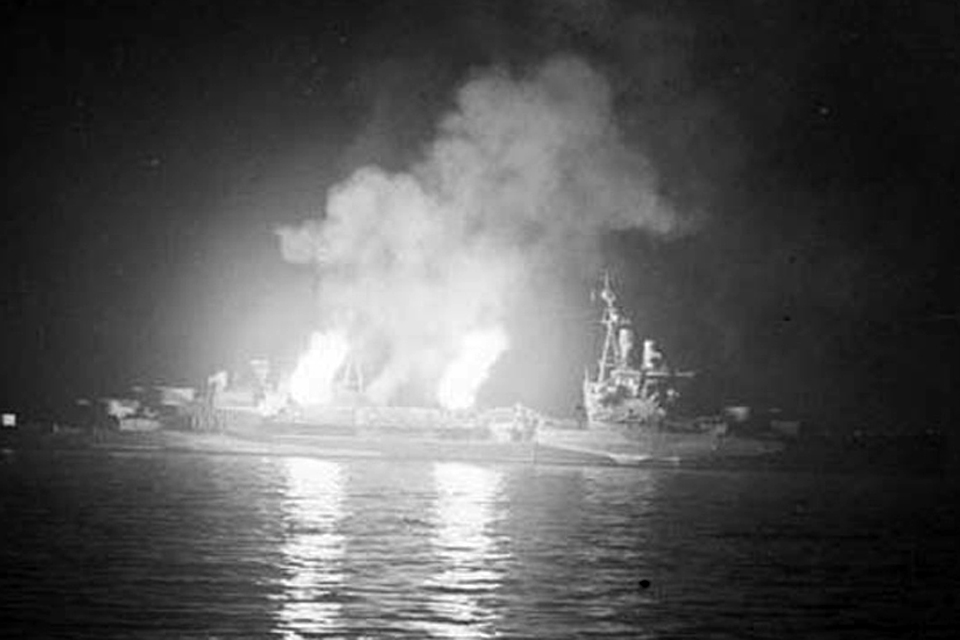 Today's event was organised by Tim Lewin, son of Lord Lewin, who served in HMS Belfast and was Chief of the Defence Staff during the Falklands conflict, and Alexander Smolko, maker of the film 'Allies'.
Published 6 June 2014