HMS Bangor continues work off Libya
Royal Navy minehunter HMS Bangor has been stationed off the coast of Libya for the last two months, ensuring that vital humanitarian aid reaches the Libyan people.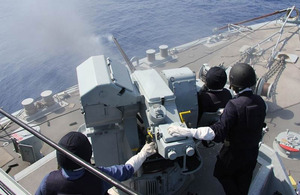 The Royal Navy ship left its home port in Scotland on 6 June this year, heading to the Mediterranean to support NATO forces off the coast of Libya.
Since reaching Libya the Sandown Class mine countermeasures vessel, operating just yards from land and under constant threat from artillery fire from troops loyal to Colonel Gaddafi, has conducted six different operations in the region.
Petty Officer (Mine Warfare) Steve Moss is one of two minehunting directors on the vessel, conducting defence watches and operating the Seafox mine disposal system. He also acts as the operations room supervisor:
We spend so long training for times like these that it is fantastic to get a chance to do our jobs in a real, high threat environment," said PO(MW) Moss.
Uncertainty is always just around the corner, but our job, clearing the way so that humanitarian aid can reach civilians caught up in the conflict, makes me feel that I am really making a difference.
Able Seaman (Diver) James Oakley is a trained mine clearance diver and also plays his part in protecting the ship by operating some of the vessel's upper deck weapons such as miniguns and general purpose machine guns:
It feels awesome to play such an integral part in the ship's safety," he said. "We do our best to maintain 360-degree cover at all times - it's satisfying to know that you're playing your part in helping to keep your shipmates safe.
I have been manning the ship's weapons while we were minehunting just yards from Misurata Port.
It's a good feeling, knowing that I am making a real difference to the civilians in Libya.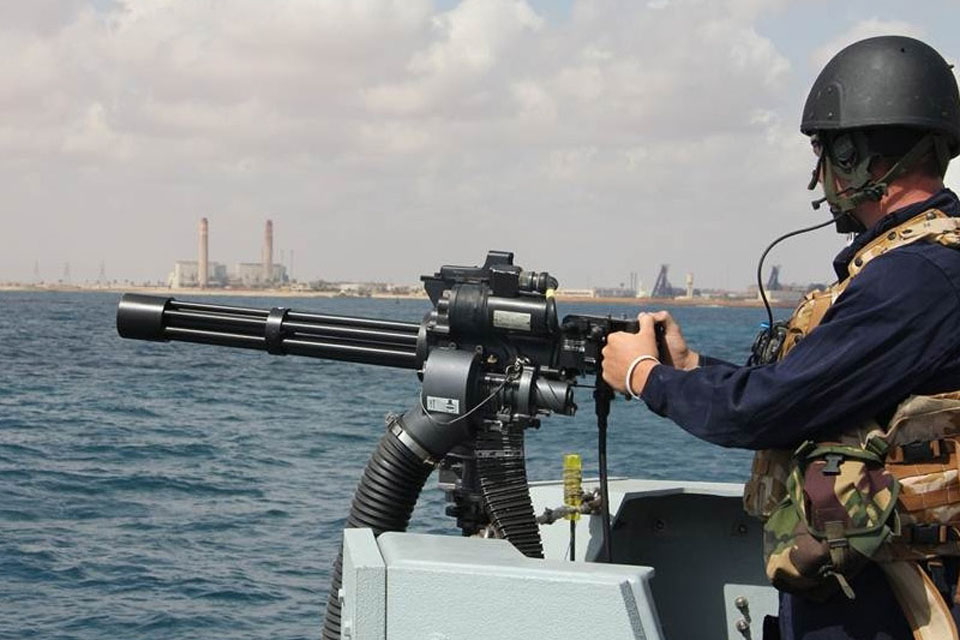 When not engaged in checking the routes into Misurata for mines, the ship is further out to sea conducting patrols and monitoring the maritime traffic in the area.
Each vessel must be identified and questioned to ensure that there are no breaches of the arms embargo that is in force. Shipping in the area ranges from small fishing vessels to large merchant ships carrying humanitarian aid. All of them must be checked by HMS Bangor.
With the nearest land support over 200 nautical miles (370km) away, HMS Bangor must rely on some of her sister ships in the Royal Navy for support.
In the two months since joining Operation UNIFIED PROTECTOR, Bangor has taken on stores and fuel from HMS Ocean twice and been replenished at sea by Royal Fleet Auxiliary vessel Orangeleaf. There have also been two helicopter transfers during that time.
Published 31 August 2011