News story
HMRC recruiting more digital specialists
HM Revenue and Customs (HMRC) is inviting further applications from digital specialists to help us transform the way we deliver services for 50 million customers.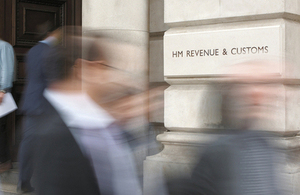 The roles will be based in our new Digital Delivery Centre in Newcastle. This Centre will be the first of its kind in government, and an agile working environment to rival the best in the UK.
Following a first round of recruitment in February, HMRC is now embarking on a second. There are around 30 posts on offer.
Do you have first rate technical skills, a passion for digital technology and a desire to make a real and lasting difference? If so, we'd love to hear from you.
You can find full details of all the roles and how to apply by clicking the links below. The closing date for applications has been extended to Thursday 27 March 2014.
Recruitment fair
We're holding a recruitment fair for anyone interested in applying for these roles on Thursday, 20 March 2014 from 12:00 to 18:30 (GMT) in Newcastle-upon-Tyne.
To find out more
Learn more about our approach on our HMRC digital blog, or take a look at the Government Service Design Manual
See more about the new digital services available to our customers.
Find out more about what HMRC does.
Published 12 March 2014
Last updated 17 March 2014
+ show all updates
Closing date for applications has been extended to Thursday 27 March 2014.
Updated to include information about recruitment fair in Newcastle
First published.