World news story
British Ambassador to Uzbekistan's latest blog covers his visit to Nukus
The ambassador recently went to Nukus, where he visited two museums.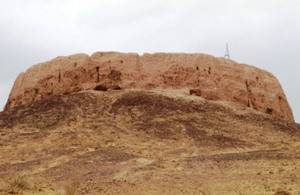 George Edgar, British Ambassador to Uzbekistan, reflects in his blog on the museums he visited and on the importance of preserving biodiversity:
For me, every room in this part of the museum was a revelation, a demonstration of the power of art and of the human spirit. How extraordinary and how terrible it is that the creators of these works of genius not only were not appreciated but suffered persecution for their art, were forced to change their work to conform to official guidelines, to abandon their art or to betray their friends, and in some cases died for their pursuit of their convictions.
British Ambassador to Uzbekistan, George Edgar, has uploaded his latest blog entry. Read and comment here
Published 28 March 2013