News story
Highly paid public sector administrators to face redundancy clawbacks
Highly paid administrators from across the public sector who take a redundancy payment then return to the same part of the public sector within a year will need to repay the taxpayer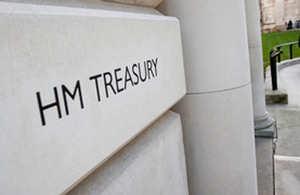 Highly paid administrators from across the public sector who take a redundancy payment then return to the same part of the public sector within a year will need to repay the taxpayer, the Chief Secretary to the Treasury has announced today.
The government has published detailed legislative proposals on how individuals earning over £100,000 who take a new job in the same part of the public sector within twelve months of being made redundant will have to repay all or some of their redundancy payment. The precise amount will be pro-rated depending on the length of time between exit and re-employment.
This will mainly affect NHS and local government administrators, many of whom have taken redundancy payments only to go back into the public sector. Of the 19,000 NHS who were made redundant between 2010 and 2013, almost 20% were rehired by the NHS. Similarly, 16% of local government chief executives who left by mutual agreement between January 2007 and September 2009 had been employed by another council within a year.
Chief Secretary to the Treasury Danny Alexander said:
It's only fair that highly-paid executives who receive a redundancy payout from the public purse and then quickly return to the same part of the public sector repay the taxpayer.
Reforming the public sector so it works for Britain has been a key part of this government's drive to create a stronger economy and fairer society.
Priti Patel, Exchequer Secretary to the Treasury, said:
It's not fair that hardworking taxpayers were forking out for redundancy payments for people who then went straight back in to another public sector job.
We are ending the revolving door where highly-paid public sector workers can leave with redundancy only to rejoin a short while later – and making sure this hard-earned taxpayers money is not being wasted.
Almost all of the public sector will be covered by these new regulations, including the Civil Service, local government and the NHS. However, it will not apply to the Army, or institutions including national museums, public broadcasters, and the Bank of England to protect their independence.
Background
redundancy payments play an important role in the economy, providing compensation while individuals seek new employment acting as a bridge between previous and subsequent positions
in these cases, the government believes that it is fair to recover some or all of the payment, ensuring value for money for taxpayers
the amount that an individual would be liable to return would be reduced over time, on a pro rata basis
both cash and pension top ups would be recoverable – except for those reformed public service pension schemes where there is an established right to a full, employer-funded, unreduced pension in the case of redundancy set out in scheme regulations / rules
existing recovery arrangements in those parts of the public sector excluded from these plans will be unaffected.
Published 28 October 2014