News story
Higher education: student finance changes
Student maintenance grants will be replaced with loans for new full-time students in England starting their courses from August 2016.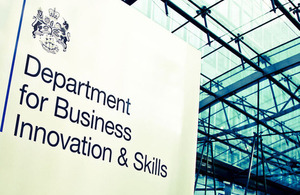 From 1 August 2016 the student finance package will include a Tuition Fee Loan and a Maintenance Loan only. Students will still be able to apply for grants if they're disabled or need help with childcare costs.
Tuition fees and fee loans for courses starting in August 2016 will stay at 2015 to 2016 levels. Most new full-time students will not have to pay up front, and graduates only have to repay their loans when they are earning above £21,000.
Changes to the maintenance package will only apply to new students in England. The maximum amount of support will rise by £766 to £8,200 a year (up to £10,702 for those studying in London) and will apply to students with household incomes of £25,000 or less a year.
These changes will not affect students starting courses from 1 August 2015 onwards in the 2015 to 2016 academic year or those who are already at university. Further details and information on the higher education student support package for new students and those continuing their course in 2016 to 2017 are set out in the written ministerial statement .
Universities and other higher education providers will continue to offer a range of their own grants and bursaries with differing criteria. Students should always check with the institution they are planning to attend and find out what extra help they can provide.
Published 9 July 2015
Last updated 21 July 2015
+ show all updates
Added link to written ministerial statement which has details on the changes.
First published.