News story
High calibre scientists and economists needed for the boards of Defra public bodies
Defra are looking for high calibre scientists and economists for public appointment positions this autumn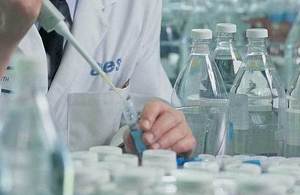 Defra is responsible for safeguarding our natural environment, supporting our world-leading food and farming industry and sustaining a thriving rural economy. This means the work of the Department and its agencies has a major impact on people's day-to-day lives, from the food we eat and the air we breathe, to the water we drink.
Scientific advice plays a vital role in this work and we are now looking for high calibre scientists and economists for public appointment positions on the boards of a range of our public bodies this autumn.
Professor Ian Boyd, Defra's Chief Scientist, said:
Our public bodies carry out important work to support the delivery of Defra's objectives. The best policy making and delivery requires the best evidence and analysis, so it is vital we recruit the best scientists and economists on to our public body boards to help them with this work.
Current and upcoming opportunities include:
Royal Botanic Gardens, Kew: A scientist with significant scientific research knowledge in a field relevant to RBG Kew's science and/or scientific collections. Closing date: 18 Sept. Apply now

Adaptation Sub-Committee (of the Committee on Climate Change): An economist with an understanding of climate change. Closing date: 12 Oct. Apply now

Advisory Committee on Releases to the Environment – Two posts: A medical microbiologist and a scientist or agronomist with expertise in sustainable agriculture and land use Apply now.

Veterinary Products Committee – Three posts: A clinical toxicologist; a toxicologist and an environmental scientist. Closing date: 2 Oct. Apply now

Natural England – A scientist with knowledge and expertise in a scientific field relevant to the work of Natural England (e.g. natural and social sciences). Application period is planned to open in Sept.

Environment Agency – A natural scientist with expertise in biodiversity. Application period is planned to open in Sept.
If you would like to be kept informed about these and other upcoming opportunities then please contact the Defra Public Appointments Team: Publicappts@defra.gsi.gov.uk.
All Defra public appointment vacancies are advertised on the Cabinet Office Centre for Public Appointments web pages where you can also find out more about what public appointments are and how they are made.
Being a board member
Some of our current public body board members have shared their experience of being a Defra public body board member:
Professor Judith Petts CBE, Pro-Vice-Chancellor (Research and Enterprise) at University of Southampton and member of Defra's Science Advisory Council, said:
Being so directly involved with policy making challenges and scientific questions as a member of a small group of experts from multiple disciplines is fascinating, challenging and a privilege.
Professor Ian Bateman, Professor of Environmental Economics at University of Exeter and member of Defra's Science Advisory Council, said:
Being a member of Defra's Science Advisory Council has allowed me to translate theory into policy advice and subsequent action concerning the most high profile natural science and environmental issues of the day. This has been a highly rewarding and stimulating role which I would recommend to anyone wishing to make a difference within their field of interest.
Professor Lynne Frostick, Professor Emerita Physical Geography at University of Hull and member of the Environment Agency Board, said:
When I joined the Board of the Environment Agency I found the challenge of learning a lot in a short time daunting. However the induction process was very effective and after six months I really feel part of the Environment Agency team. Applying my more than 40 years of environmental research experience to real world problems is very rewarding.
Published 10 September 2015