Message from British High Commissioner on Somalia's 56th Independence Day
HMA Mathews has sent congratulations to the President of Somalia, His Excellency Hassan Sheikh Mohamud, on the celebration of Somalia's Independence Day.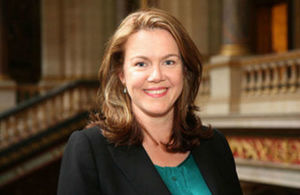 The British Ambassador to Somalia, Harriet Mathews, also sent a message of goodwill today to the government and people of Somalia on the occasion of the country's 56th Independence Day.
Ms Mathews said:
It gives me great pleasure to wish you all my warmest greetings on your Independence Day. As the country celebrates, I encourage the Somali people to take stock of how far they have come and to celebrate what unifies them as a country. We will continue to work together in the year ahead, which will be critical for building a secure and stable Somalia.
Published 1 July 2016