Helping health visitors and school nurses prepare for the future
During September, more than 200 health visitors and school nurses attended two accelerated learning events, entitled 'Maximising the health visiting and school nursing contribution', which were held in Coventry.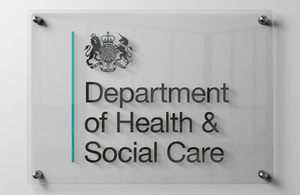 The events were run by the NHS Institute for Innovation and Improvement at the request of Viv Bennett, Deputy Chief Nursing Officer for England, who has responsibility for implementing the Government's new vision for the profession. Viv Bennett was accompanied at the event by Pauline Watts, Professional Officer for Health Visiting and Wendy Nicholson, Professional Officer for Nursing.
The purpose of the events was to focus on preparation for the future, to inspire health visitors and school nurses to generate a sense a of pride in their profession and encourage others to join, and to ensure that this workforce has the skills, support, confidence and motivation to deliver the new service vision.
Some of the keys themes that emerged were:
the need to improve the profile, perception and influence of health visitors and school nurses and make these professions an attractive choice for students
the need to improve the education and skill mix
the need to improve commissioning standards for health visiting and school nursing services
the need for more integration and partnership working
the importance of therapeutic relationships and a focus on clients and families
the need for good leadership, which in turn leads to a good experience and outcomes for staff, commissioners and families
the need for better information and technology
Delegates developed 30-day action plans that they can put into place now to work towards addressing these themes.
Health visiting is a high priority area for the Government, which as part of the coalition agreement sets out its plan to recruit an additional 4,200 health visitors over the next four years.
'The Health visitor implementation plan 2011-15: a call to action' and the School Nursing Development Programme have been developed in order to provide an opportunity to influence national policy and create a clear vision for health visiting and school nursing.
The Department of Health's Healthy Child Programme is a universal programme to improve health outcomes for children and young people and links closely into the two development programmes.
Published 23 November 2011