Help to secure a rental home: the MOD Tenancy Deposit Loan Scheme
The MOD has launched a scheme that allows defence personnel to apply for a loan to meet the cost of a deposit for a rental property.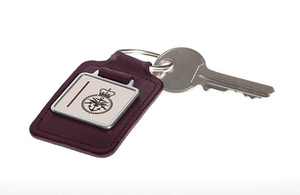 Moving home within the private rented sector is very competitive and can be expensive. Sometimes affording a deposit can be a barrier to moving, and this is a fact that has now been recognised by the Government and within the Ministry of Defence.
Speaking on the launch of the Tenancy Deposit Loan Scheme, Chief of Defence People, Lieutenant General Andrew Gregory, said:
I am delighted that all permanent Service and civilian personnel, including staff in DE&S, are able to apply for this scheme and I am particularly grateful to the Department of Communities and Local Government who originally developed this initiative and then encouraged us to take part.

The scheme reinforces the Department's Whole Force Approach to all those permanent employees of Defence – military and Civil Service, who collectively deliver our outputs. Moving home can be expensive and can lead to cash flow challenges for individuals and families; the Tenancy Deposit Loan Scheme is designed to alleviate that problem. It will help allow individuals to exercise greater choice in where and how they live their lives, and it complements wider efforts for Service personnel, particularly under the New Employment Model, to modernise their terms and conditions of service.

Finally I would like to stress that Line Managers, Commanding Officers or Delegated Authorities have a crucial role in approving the advance in a timely manner and checking the evidence that the landlord has paid the deposit into a Tenancy Deposit Protection Scheme.
Extra help when relocating
The advance of salary loan is limited only to the cost of the deposit and must be repaid within 12 months. Repayments are recovered from salary on a monthly basis – in a very similar manner to the Season Ticket Advance Scheme which most Defence personnel will be familiar with. Critical to the scheme is that, having paid your deposit, your landlord must put it in a government-backed tenancy deposit protection scheme, as set out in the Housing Act 2004. You have 45 calendar days to provide your Line Manager with evidence (usually a certificate) that this has happened.
For further information on how to apply, civilians and service personnel should search under 'Tenancy Deposit Loan scheme' on the MOD Defence Intranet.
The Government has provided a guide for tenants and landlords in the private rented sector to help them understand their rights and responsibilities.
Published 27 July 2015