Help to make the online world more accessible for disabled people
New website allowing disabled people to tell government and business how to make the internet more accessible launched by Ed Vaizey.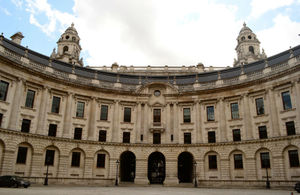 A new website allowing disabled people to tell Government and business how to make the internet more accessible has been launched today by Communications Minister Ed Vaizey.
Visitors to the eAccessibility Forum site are invited to share their experiences of using websites and other online services. The site is the online presence of the eAccessibility Forum, a broad coalition of Government, charity and private sector organisations, who work to improve access to technology.
The new website will help the Forum develop and share ways to improve online accessibility while also informing the Forum's eAccessibility Action Plan.
Mr Vaizey said:
"The internet has changed the world but too many people are excluded from the digital revolution.
"We need to make the internet more accessible so everyone can share in the benefits the web has brought.
"This new website will allow businesses involved in the Forum and government to hear directly from users about the problems they have using the internet.
"I urge people to visit the site and tell us what we can do to make the internet more accessible for them."
Common issues that can hinder online accessibility include non-descriptive links such as 'click here' or 'more info', insufficiently highlighted links and blank headings. A more accessible website helps providers reduce costs and potentially increase business while users can access information quickly and easily.
The website aims to be as useable as possible and has been designed to comply with AAA guidelines from W3C, which sets standards for web accessibility. Users are encouraged to tell us how we can improve the accessibility of the site. 
Users will be able to debate and comment on five key areas of online accessibility. These are:
how websites and online services can be made more accessible to people with disabilities
what support might be needed to make technology more accessible to disabled people, and how this is funded
how laws and regulations can be improved to make technology more accessible
how content, from television to eBooks, can be accessed equally by everyone
how government and industry can more effectively inform people about online accessibility
A summary of discussion and feedback from the Forum will be available quarterly. 
The Forum's eAccessibility Action plan aims to achieve a step change in accessibility by the London Olympic and Paralympic Games. The plan will continue beyond 2012 as we continue to work to make digital technology more accessible.
Notes to Editors
The government is investing £530m to ensure the whole country shares in the benefits of high-speed internet access. Our ambition is to provide everyone in the UK with access to broadband speeds of at least 2Mbps and superfast broadband should be available to 90 per cent of people in each local authority. 
W3C is an organisation that aims to lead the web to its full potential. One of W3C's primary goals is to make the benefits of the web available to all regardless of hardware, software, language, culture, location, or physical or mental ability.
Press Enquiries: 020 7211 2210
Out of hours telephone pager no: 07699 751153
Public Enquiries: 020 7211 6000
Published 23 November 2011