News story
Help to Buy mortgage guarantee scheme opening up home ownership in Scotland
Over 1,000 people in Scotland have bought a new home through the UK government's Help to Buy mortgage guarantee scheme.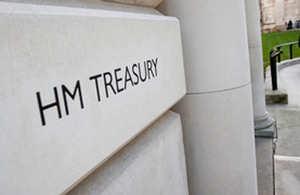 New stats out today show how Help to Buy is opening up home ownership for hundreds across Scotland and supporting the government's long term plan to help hardworking people secure a better future for their families.
957 households in Scotland have already taken out a mortgage and purchased a house using this UK government scheme, the overwhelming majority of these (80%) were First-time buyers.
The Help to Buy mortgage guarantee scheme is supporting responsible lending, with the average house in Scotland bought under the scheme costing around £112,000 well below the average Scottish house price of £180,575. The average house price to income multiple in Scotland, under the mortgage guarantee scheme, is just under 3x salary.
In total over £107 million of mortgages have been lent under this UK government scheme in Scotland. Today's figures show use of the mortgage guarantee scheme has been particularly concentrated in Scotland where house price growth remains below the UK average. Nearly 1 in 7 households using the scheme were in Scotland whereas only 1 in 12 mortgages completed in the UK were in Scotland. 6 of the top 10 areas across the UK using the scheme were in Scotland.
Chief Secretary to the Treasury, Danny Alexander, said
I am delighted that over 1,000 people in Scotland have already moved on or up the housing ladder as a result of the UK government's mortgage guarantee scheme. Today's figures show Help to Buy is working particularly well in Scotland.

Help to Buy is another real example of how we are better off together. By pooling our resources and taking advantage of economies of scale the government is delivering on its commitment to make home ownership a reality for as many households across the country as possible.
Help to Buy mortgage guarantee
| | |
| --- | --- |
| Number of completions in Scotland | 957 |
| Average (mean) value of property (£) | 112,483 |
| Percentage of First Time Buyers | 80% |
| Average (mean) borrower income | £41,066 |
| Mortgage guarantee as % of regional lending | 2.4% |
Published 29 May 2014