News story
Health visitors early implementer sites rolled out
New parents around the country are to receive more support from health visitors in the home and community.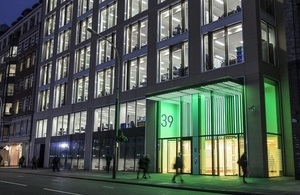 In this 150th year of health visiting, new parents around the country are to receive more support from health visitors in the home and community thanks to an expansion of the health visitor programme.
This is the second phase of a national roll out of improved ways of working for health visitors and sees 23 more areas running the programme.
The first phase of 26 sites, which have now been running for over a year, have included projects such as:
The 'breast start' app developed by the Wirral Community NHS Trust to advise women on breastfeeding technique and highlighting local restaurants and cafes which are 'breastfeeding friendly'
The 'Hello Baby' course created by NHS Blackpool which gives mothers with young babies who have post natal depression help understanding the unique needs of their baby and increases attachment and bonding.
Public Health Minister Anne Milton said:
"From their early beginnings in 1862, through to the present day, health visitors have worked to make sure that children have a positive start in life and families with new babies get the support they need. We want to take forward this legacy so families get the best service they can from their health visitors.

"I have seen first-hand how families benefit from the advice and support through this work and would like to express my thanks to all the health visitors and those who are making this happen. It's fantastic that more people will get the benefits from having a personalised health visiting service to meet their own specific needs."
Viv Bennett, Director of Nursing, talks about the aims of the national health visiting programme as it enters its second year and the learning from the early implementer sites so far in this video.
Health visitors: 150 years of ensuring a positive start for every child
This expansion of the programme marks progress towards the whole country delivering a health service which is universal, personalised and dynamic. The drive to deliver this new vision takes place alongside the work to recruit another 4,200 health visitors by 2015.
Published 26 June 2012