Press release
Health visitor numbers
Data out today shows that there are over 1,000 more health visitors working in the NHS now compared to 2010.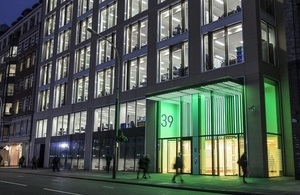 Health Minister Dr Dan Poulter said:
Health visitors are essential for giving every child the best start in life. Recruiting and training more is a priority for us and it's good that we're already at over 1,000 extra health visitors since May 2010, and well on our way to achieving our target of an extra 4,200 in 2015. There are over 2,000 health visitors currently in training, with more places planned for next year.

For every pound we spend on health visitors we receive many times more in return, the support they offer parents and babies in providing the best start in life is invaluable.
Background
Health visitor training is a one-year (full time) training course.
The raw data is here.
Published 21 May 2013