Health Research Authority Non-Executive Directors confirmed
Sally Cheshire, Julie Stone and Dr Allison Jeynes-Ellis have been confirmed as Non-Executive Directors of the Health Research Authority (HRA). Sally will also be the Audit Committee Chair.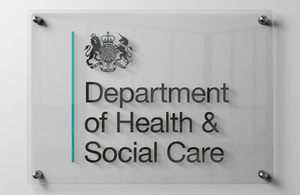 The new Non-Executive Directors will support the Chair by contributing to the effective governance of the Health Research Authority.
Sally Cheshire has spent 13 years as a Consulting Director with one of the leading global professional services firms and is a Chartered Management Accountant by profession. She is currently Vice Chair of NHS North England and Audit Chair of the Human Fertilisation and Embryology Authority.

Julie Stone is a medico-legal, ethical and regulatory academic and policy advisor. She is currently a Non-Executive Director of NHS Cornwall and Isles of Scilly, lay member of the General Osteopathic Council and member of the Ministerial Advisory Group on Mental Health Strategy.

Dr Allison Jeynes-Ellis is a senior pharmaceutical physician with experience of working in the life sciences industry and a research and development specialist in oncology. Her current roles include Independent Pharmaceutical Consultant working across the life sciences and member of the General Medical Council.
Published 11 July 2012