News story
Health investment tools
The Health Investment website, created in 2010 as part of the QIPP Right Care Programme, aims to help commissioners in improving their ability…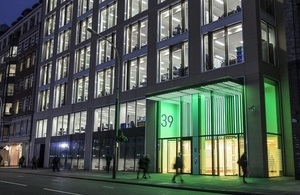 The Health Investment website, created in 2010 as part of the QIPP Right Care Programme, aims to help commissioners in improving their ability to achieve the best health outcomes from every pound invested. The latest knowledge and tools to optimise your health investment can be accessed through the Health Investment website.
An outline of some of the key tools is detailed below:
The spend and outcomes tool
The Spend and Outcomes tool (SPOT) has been developed by the Network of Public Health Observatories . This interactive tool provides a snapshot of expenditure and patient outcome data for the main programme budgeting categories enabling comparisons with Commissioners nationally or with similar characteristics.
Programme budgeting atlases
Commissioner level programme budgeting expenditure has been linked to health outcomes, quality outcome framework (QOF) data and hospital episodes statistics (HES) data in the programme budgeting atlases. The interactive atlases present programme budgeting expenditure data alongside clinical and health outcome indicators in a user friendly graphical format combining maps, tables and charts.
NHS comparators
NHS comparators provides quarterly inpatient activity and expenditure data by programme budget at England, trategic health authority, commissioner and practice level. Prescribing expenditure and volume data linked to programme budgeting category are now also available. NHS comparators allows commissioners to track expenditure and patient outcomes over time and make timely decisions on health investment.
NHS comparators is one of the few nationally available tools allowing CCG level data to be created online.  This enables emerging CCGs to examine their spend and activity levels at a fine level of detail.
NHS atlas of variation
Programme budgeting data has also been incorporated into the NHS atlas of variation, a practical tool to help commissioners increase the value and improve the quality of the service they commission through identifying and tackling unwarranted variation in care.
Published 21 August 2012