Health grant awarded to victims of Thalidomide
Department of Health to pay £80 million over 10 years to the Thalidomide Trust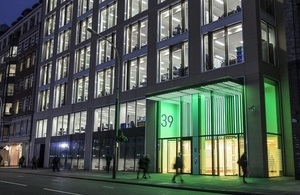 The Department of Health will pay around £80 million over 10 years to the Thalidomide Trust, which dispenses help and support to people disabled by the drug, Care and Support Minister Norman Lamb has announced.
This will provide additional financial support for England's 325 surviving "thalidomiders", many of whom are unable to work and require adapted homes and cars.
The grant recognises the increasing health needs of Thalidomide survivors as they approach older age and that more investment is needed to help meet the complex health needs that can arise. The grant, piloted for the last three years, has previously been used to help thalidomiders to alter their houses or other areas of life to improve health and living standards.
Care and Support Minister Norman Lamb said:
"We wish to express our deep sympathy for the injury and suffering endured by all those affected by the drug Thalidomide.
"This deal represents our clear acknowledgment that thalidomiders should be supported and helped to live as independent lives as possible, and we hope that this funding will aid that cause and provide an element of long term financial security."
This funding affects Thalidomide survivors living in England only. Separately, the devolved administrations will consider how they will fund a grant for thalidomiders in their areas after the current three year pilot grant ceases at the end of March 2013.
Between 1958 and 1961, the drug Thalidomide was used by expectant mothers to control symptoms of morning sickness. The drug led to many babies being born with physical disabilities.
Published 20 December 2012