Head of drugs advice group named
Les Iversen has been appointed as chair of the Advisory Council on the Misuse of Drugs.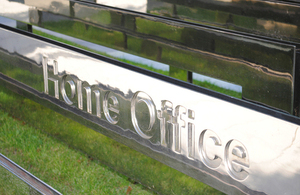 Minister for crime prevention James Brokenshire has also announced nine new members of the independent body.
New appointees are:
Ms Annette Dale-Perera, strategic director of addiction and offender care, Central and North West London NHS Foundation Trust
Dr Paul Dargan, consultant physician and clinical toxicologist, Guy's and St Thomas' NHS Foundation Trust and Reader in Clinical Toxicology, King's College London
Ms Sarah Graham, director, Sarah Graham Solutions
Judge Kyrie Ll James, first tier tribunal (immigration and asylum chamber)
Mr Nigel Kirby, branch head (drugs and firearms), serious and organised crime agency
Mrs Jo Melling, director, Oxfordshire drug and alcohol action team
Dr Hans-Christian Raabe, general practitioner, Manchester
Professor Fabrizio Schifano, chair of clinical pharmacology and therapeutics  at the University of Hertfordshire and Consultant Psychiatrist  in addictions at Hertfordshire Partnership NHS Foundation Trust
Dr Harry Sumnall, reader in substance misuse, centre for public health, Liverpool John Moores University
They join Les Iversen, pharmacologist and emeritus professor at the University of Oxford. He has been the interim chairperson of the ACMD since January 2010.
High quality advice
Mr Brokenshire said he looked forward to working with the new members over the coming years.
He added: 'As we made clear in the 2010 drug strategy, high quality advice in this field is essential. The ACMD is an integral and valuable part of the government's approach to tackling the harms caused by drug misuse.
'We are committed to ensuring it remains an independent body with a broad, robust skill base, representing expertise in science, enforcement, health and drug treatment, and social policy.
'The independent advice provided by the ACMD helps to protect us from the real dangers posed by illicit drug use.'
The appointments will be for a period of three years and are unpaid.
Published 19 January 2011