News story
Have your say in our webchat about health and care information
Using information help improve health, care and wellbeing is the hot topic for a webchat on Tuesday 22 November at 3.30pm. NHS Future Forum…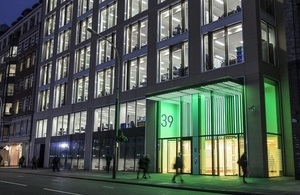 NHS Future Forum leads Professor David Haslam and Jeremy Taylor will take part in the chat. They are looking for people's views on the following issues:
How can information be improved for users of service and professionals?
How can we ensure information is available that enables people to take more control of their own care and enable shared decision-making?
How can we ensure that information supports improved care and better integration of services while protecting patient confidentiality?
How can we open up access to information and support people to use it?
How would you like to see data used to improve the quality of NHS services?
What are the benefits of giving patients access to their health care records in primary care?
How can cultural and behavioural change be fostered to stimulate collection and use of data among all professionals?
David Haslam is National Clinical Adviser to the Care Quality Commission, an expert member of the National Quality Board and chair of their Quality Information Committee. Jeremy Taylor is chief executive of National Voices, the national coalition of health and social care charities.
Published 21 November 2011