Government response
Gypsies and travellers
Response to article on traveller pitch funding.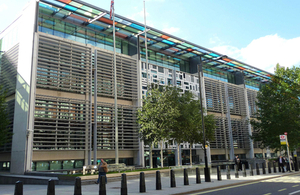 A spokesman from the Department for Communities and Local Government said:
This government has given councils a range of powers to tackle unauthorised development. At the same time, alongside providing billions of funding for housing, we have also provided £60 million of funding to support authorised traveller sites where they have community support.
Background
The Affordable Homes Programme is providing £4.5 billion of funding over the Spending Review period to build new homes. In April 2011 the government announced that it was allocating £60 million up to 2014 in traveller pitch funding, as part of the Affordable Homes Programme.
It is for local authorities to provide new or refurbished traveller pitches in England, and was part of a package of measures to deal with unauthorised developments travellers, and abuse of the planning system.
Outside London, the Fund is administered through the Homes and Communities Agency. They pay out on completion rather than upfront, so more money is allocated towards the end of the programme as more pitches complete the planning process and are constructed.
Published 28 May 2013