News story
Guidance on providing NHS treatment for asylum seekers and refugees
Like other UK residents, people with an outstanding application for refuge in the UK are entitled to use NHS services without charge.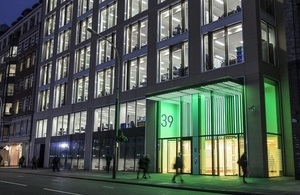 Asylum seekers are often from very different cultures, may not understand the principles behind the UK health system, may not speak English, and may have complex healthcare requirements.
Introduction to the National Health Service
This Introduction to the NHS fact sheet explains the role of UK health services, the National Health Service (NHS), to newly-arrived individuals seeking asylum. It covers issues such as the role of GPs, their function as gatekeepers to the health services, how to register and how to access emergency services. It is available in many languages.
Entitlement to NHS treatment
The Department of Health appealed a High Court ruling, which found that, in certain circumstances, failed asylum seekers can pass the ordinary residence test that confers an automatic right to free NHS hospital treatment or, alternatively, be exempt from charges for hospital treatment after having spent one year in the UK.
In a judgement issued on 30 March 2009, the Court of Appeal found that failed asylum seekers can not be considered to pass the ordinary residence test, nor can they be considered exempt from charges by virtue of spending one year in the UK. This is now the law. The Court of Appeal also found that trusts have the discretion to withhold treatment pending payment and also the discretion to provide treatment where there is no prospect of paying for it. Trusts should take account of DH guidance when applying this discretion.
Read the document: Failed asylum seekers and ordinary/lawful residence; and when to provide treatment for those who are chargeable.
Contacts for further information
For any questions specifically relating to eligibility for free NHS hospital treatment for overseas visitors which cannot be resolved locally, you can email overseasvisitors@dh.gsi.gov.uk.
Published 12 March 2012