News story
Guidance on influenza pandemic preparedness and response published
Operational guidance on the implementation of the UK Influenza Pandemic Preparedness Strategy 2011 is published.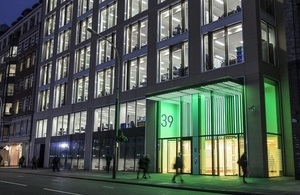 The guidance for health and social care workers, is intended to support local preparedness and response planning in England during the transition period through to 2013.
The key changes in the strategy learned from the 2009 pandemic are:
develop improved plans for the initial response to a new pandemic
ensure a response that is proportionate to a range of scenarios
allow for differences in the rate and pattern of spread of the disease across the country and internationally
develop improved plans for managing the end of an influenza pandemic.
The Health and social care influenza pandemic preparedness and response will be updated to reflect preparedness and response structures for the longer-term as they develop.
It should be read together with the UK Influenza Pandemic Preparedness Strategy 2011.
Published 20 April 2012