Guidance on direct access to diagnostic tests for cancer published
Guidance on direct referral by GPs to specific diagnostic tests for the assessment of particular symptoms where cancer may be suspected but the urgent GP referral (two week wait) process is not applicable, has been published.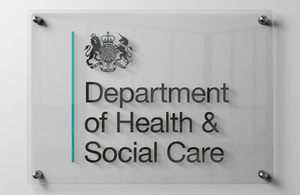 The guidance aims to help GPs in determining which patients would be suitable for direct referral to local services providing the diagnostic tests.
It deals specifically with the circumstances and symptoms that may warrant such referrals and is aimed at health care professionals across primary and secondary care and those who both provide and commission services.
The guidance, which was commissioned by the Cancer Diagnostics Advisory Board, forms part of the broader programme to support the implementation of direct access to diagnostics.
Read Direct access to diagnostic tests for cancer: best practice referral pathways for general practitioners
Cancer survival rates in England are lower than the best outcomes in Europe and the Government has set a level of ambition to save an additional 5,000 lives each year by in England by 2014/15 - equivalent to the European average.
In the majority of cases the GP is the first medical professional to see a patient with symptoms suspicious of cancer and GPs need easy access to the right diagnostic tests to help them diagnose or exclude cancer earlier.
Improving earlier diagnosis is key to improving cancer survival and the actions to achieve this are set out in Improving Outcomes: A Strategy for Cancer, published in January 2011.
Published 12 April 2012