Guidance on choice of named consultant-led team
New guidance published today sets out how NHS providers will have to accept all clinically appropriate** **referrals made by clinicians to named…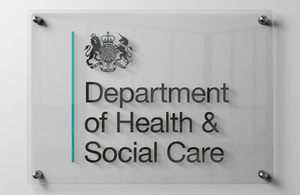 New guidance published today sets out how NHS providers will have to accept all clinically appropriate** **referrals made by clinicians to named hospital consultant-led teams. The guidance is for providers and commissioners on implementing the choice of named consultant-led team for a first consultant-led outpatient appointment for elective care where clinically appropriate.
NHS patients in England will have the freedom to choose not only where they are treated, but who provides their hospital care from April 2012, as part of the Government's plans to improved patient choice.
NHS providers will have to publish information about their consultants and the services they provide, ensuring greater transparency in the NHS and enabling patients to make informed choices about their care.
Patients will be free to choose the consultant team best placed to meet their individual needs and deliver the best possible results for them.
Patients might choose a named consultant-led team that has the most experience of a particular condition or treatment on the advice of their GP, while others might choose to be treated by the consultant who has treated them successfully in the past. There will be no geographical boundaries imposed on referrals.
Read the Government's response to the consultation that helped shaped the guidance for the NHS.
Published 11 October 2011