GTAC publishes 2010 annual report
The Gene Therapy Advisory Committee (GTAC) has published its annual report for 2010.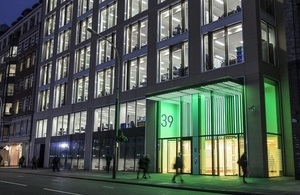 The report covers gene therapy trials overseen by GTAC during the period from January 2010 to December 2010.
GTAC has UK-wide responsibility for the ethical oversight of proposals to conduct clinical trials involving gene or stem cell therapies. The Committee has also advised Ministers on the development and use of gene and stem cell therapies and works with other agencies with an interest in this area, such as the Medicines and Healthcare products Regulatory Agency, the Health and Safety Executive and the Human Tissue Authority.
Since 1 June 2011, operational responsibility for GTAC transferred to the National Research Ethics Service from the Department of Health.
The Government's Advisory Non-Departmental Public Bodies (ANDPB) Review has implications for GTAC's remit and terms of reference, and these will be revised in due course. Read more about ANDPBs.
Gene Therapy Advisory Committee (GTAC) Seventeenth annual report
Published 17 February 2012