Greg Clark meets with National Trust to discuss National Planning Policy Framework
Planning Minister Greg Clark today met with Fiona Reynolds of the National Trust as part of the draft National Planning Policy Framework consultation…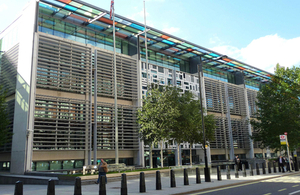 Planning Minister Greg Clark today met with Fiona Reynolds of the National Trust as part of the draft National Planning Policy Framework consultation.
A DCLG spokesperson said:
Planning Minister Greg Clark had a useful meeting with Fiona Reynolds of the National Trust.

Mr Clark said that he was confident that the objectives of the Government and the Trust were completely compatible - to ensure that the planning system is simplified and delivers sustainably the houses and jobs we need. He suggested sitting down with the Trust during the weeks ahead to consider in detail any specific concerns and suggestions that they have, and is committed to doing so.

Mr Clark confirmed that, as it always has been, the role of the planning system continues to ensure that promoting growth is combined with safeguarding our natural and historic environment.
Related publications
Published: 8 September 2011
Site: Planning, building and the environment
Published 7 September 2011