News story
Greg Barker: statement on OFT energy efficiency report
Greg Barker's statement on the OFT energy efficiency report's emphasis on compliance standards and good business practice in the sector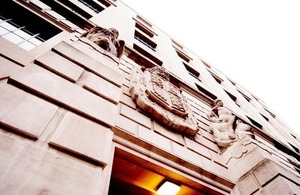 Welcoming the Office of Fair Trading (OFT) energy efficiency report's emphasis on compliance standards and good business practice in the sector, Energy and Climate Change Minister Greg Barker said:
The Government's Green Deal, launched later this month, is the Coalition's radical programme to open up this important and growing market. It will let homes and businesses pay for energy efficiency improvements like insulation through savings on their fuel bills. This is good news for consumers who will have unprecedented choice and a great opportunity for businesses to get a foothold in this key sector.
The Green Deal sets robust standards where only accredited or authorised players may operate in the market; and is underpinned by the highest standards of consumer protection. The Green Deal Quality Mark – which must be displayed by all authorised participants – is the mark of this quality and trust.
Published 10 January 2013