Greg Barker opens new Eco Community Education Centre
Minister of State Greg Barker was in Norwich on Friday, 18 May to open Broadland District Council's £500,000 Eco Community Education Centre.…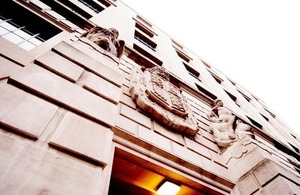 Minister of State Greg Barker was in Norwich on Friday, 18 May to open Broadland District Council's £500,000 Eco Community Education Centre.
The new centre will play a key role in the council's plans to deliver new and refurbished homes that are zero or very low carbon, by promoting new technology and new methods in green and 'clean tech' building systems. It will also help extend the Council's work with NEET young people and modern apprentices, to make them work ready and employable.
The centre has been built by a local developer and has made maximum use of local suppliers, materials, equipment and services. With high levels of insulation, an airtightness factor of <5, triple glazing, air source heat pump, solar PV, solar thermal and rainwater harvesting, the centre itself has high eco credentials.
Greg Barker said: "I have learned today just how determined Broadland is to provide new homes that are not only desperately needed in the area, but also to make sure they are built to a very high energy and water-saving standard.
"It's great to see a visionary local authority like Broadland working with world class companies like BRE to seize the opportunity around the Green Deal and low carbon housing investment to build a new 'cleantech' business strategy around local jobs and skills."
The minister unveiled a plaque marking the opening of the new centre, and saw an exhibition of a retro-fitting project to upgrade existing homes in Rackheath to higher energy-saving standards.
Mr Barker also took part in a discussion with delegates from the Council and the construction industry on the challenges and opportunities presented by the Green Deal in the region.
Further information
Published 21 May 2012