Green Pennant Awards show Big Society in action
A record breaking 1,200 Green Flags and Green Pennants have been awarded throughout the country to the best parks and green spaces.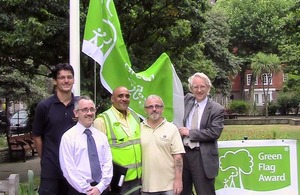 Indicating a highly valued national quality standard, Green Flags are awarded to the best local authority managed parks, and Green Pennants are awarded to volunteer and community run urban green spaces.
Green spaces are vitally important as 'green lungs' in our built-up areas, but  they can provide much more as shown by this years winners of the Green Flags and Pennants. They are important to people of all ages as a place to meet friends and family, celebrate, exercise, play games and sports, but some are also places to learn about not only plants, wildlife and farming but also art, music and films, and help bring the entire local community together.
While raising a Green Flag awarded to Millbank Gardens in central London, Communities Minister Andrew Stunell said:
"The record number of Green Pennants awarded to local people showing what people can do for themselves in their local area is an amazing achievement! They are a model to us all and are real examples of 'Big Society' in action. What I have seen shows that sometimes the smallest spaces transformed are of the greatest benefit to their community if the community is involved from the start and drive the changes themselves.
"I congratulate the park managers, park wardens and the volunteers for their success in being awarded Green Flags and Green Pennants and thank them for their hard work to create urban green places that people enjoy. The increase in the number of applications and winners this year is a very good sign of the Big Society to come."
The Green Flag and Pennant Awards are run on behalf of Communities and Local Government by Keep Britain Tidy, British Trust for Conservation Volunteers and GreenSpace - known as the Green Flag Plus Partnership.
Millbank Gardens are a small pocket garden maintained by London Borough of Westminster Parks Department. It has been awarded a Green Flag for the first time. The garden provides a quiet green oasis for the residents of the near by housing estate and office workers. The borough provides regular patrol staff to reassure resents, and the garden and its wildlife benefit from the borough's recycling programme enabling twice yearly mulching of the shrubs.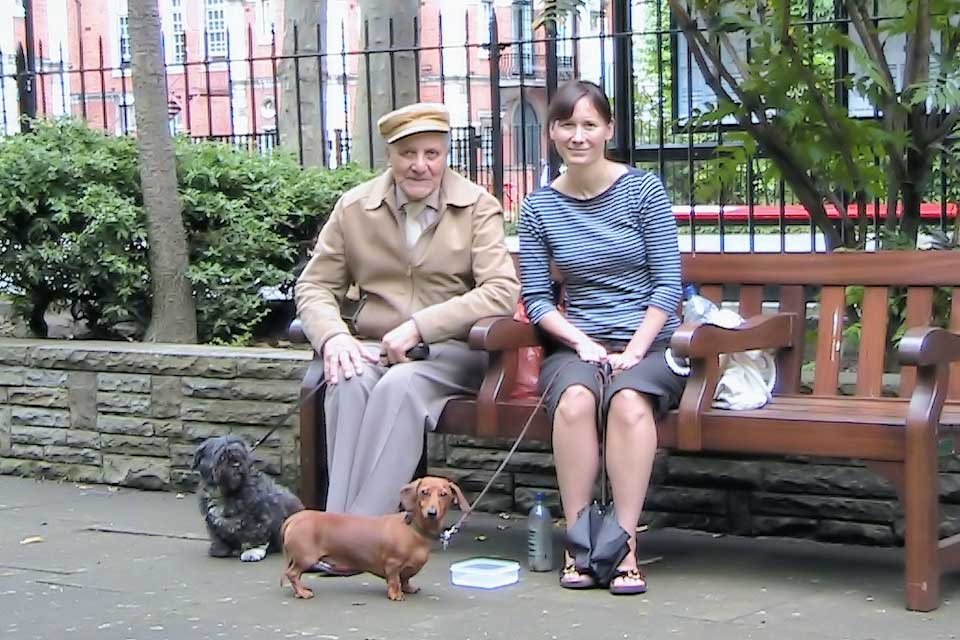 Local residents Miriam Phillips, accompanied by Dachshund Dexter, and Frank Manikanza with Nerina, watched the flag raising ceremony.
Miriam Philips said:
"Many people come to the garden to enjoy the peacefulness at lunchtime. Its a great place to meet your neighbours and other local people."
Frank Manikanza said:
"The garden is delightfully peaceful even though we are near very busy streets. It is very well maintained by the hard working team."
Dexter and Nerina - who never poop in the garden - woofed their agreement!
The Green Pennant Awards are up by 46% from 2008. The Gardens Community Garden in Haringey, north London that was first awarded a Green Pennant in 2006 and has been a winner for four consecutive years, is a prime example of what communities can achieve.
In 1999 the Gardens Residents' Association conceived the idea of a garden on an abandoned overgrown patch of land and a railway arch that had once provided access to the disused private road to 'Harringay Stadiums' dog racing track. The site had also provided a fast getaway route for thieves from both sides of the railway line. After 3 years of tracking down the owners of the disused land, raising funds, liaising with then Railtrack, Met Police, British Transport Police, Sainsbury's, Haringey Council and local residents, much gardening effort and commissioning metalworkers for the gates, the garden finally opened to the public in September 2002.
The Gardens' Community Garden, named after the nearby streets, is open everyday to the public, 9 am to dusk 365 days a year and regularly holds events for the residents including fancy dress film nights, seed planting with Easter egg hunting for children, Halloween, Christmas and festive song evenings as well as other family events such as engagement parties. The project was a crime and community safety initiative and crime has greatly declined since the route through the railway archway was closed off by the creation of the storage area under the arch.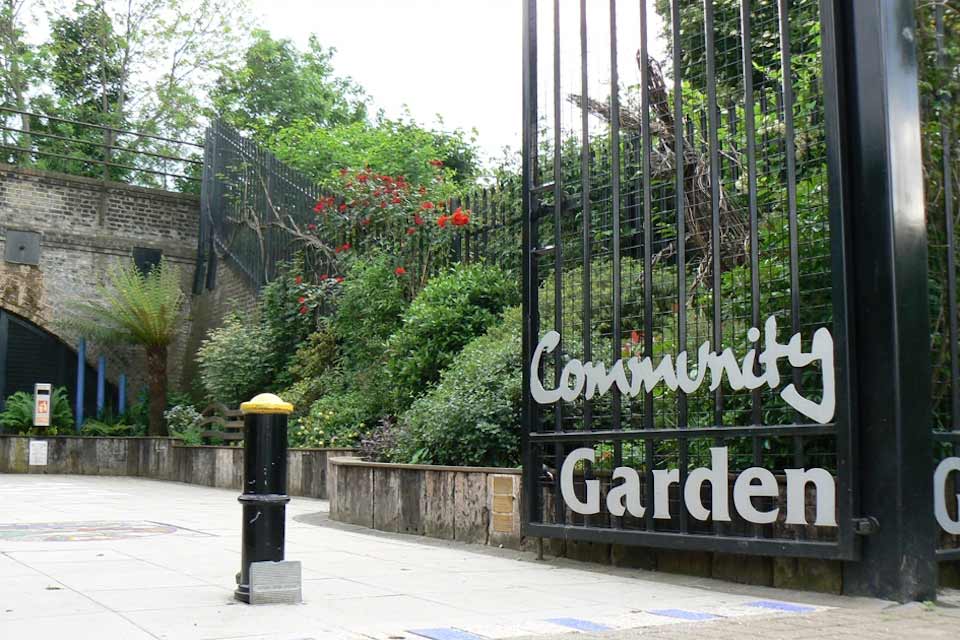 Maintenance is carried out be the residents and funding is raised through small grants from various sources, corporate donations and events. The Gardens cost a minimum of £1,000 per year.
Andy Newman, the Gardens' coordinator and local resident, has been involved from the start. He said:
"The Garden is like a community centre without a roof. The Gardens Residents Association use it for community screening of films and meetings, and local residents have booked it for birthday parties, and it has even been used for a funeral and christening. It is such a versatile space used by young and old."
The Green Flag Award Scheme was launched in 1996.
To find out more about 2010 to 2011 Green Flag and Green Pennant award winners and for the list of this year's winners see the Green Flag website.
More photographs are available from the DCLG Flickr channel (external link).
Published 29 July 2010