News story
Green Open Homes Network launches
A new initiative and competition to encourage home-owners to make energy saving improvements to their home.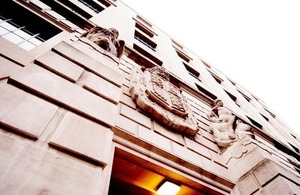 The Centre for Sustainable Energy , in partnership with Bristol Green Doors and with funding from the Department of Energy and Climate Change (DECC), has launched a new initiative to encourage home-owners to make energy saving improvements to their home after seeing what others in their community have done.
The Green Open Homes initiative, is a new national network to support low carbon open homes events across the country. It's offering free resources, advice, and an online hub to help local groups prepare, run and publicise events. As part of the launch, the Centre for Sustainable Energy is running a competition to award grants and expert support to groups wanting to run a new green open homes event.
You can apply for a grant worth £500-£20,000, depending on the scale of your event. Successful groups will also get advice, guidance and support from the Centre for Sustainable Energy and Bristol Green Doors (a national leader in running local low carbon open homes events). They'll offer help with marketing, event co-ordination, working with volunteers, managing a budget, websites and social media, insurance and safety, or whatever else you need.
Funding will be allocated to winning entries from a pot on a first come first served basis, and events need to take place before the end of May 2014. The application deadline for the first funding round is 30 September, but don't worry if you need a bit longer to apply – there will be another round of winners announced on 20 December.
DECC Minister Gregory Barker said
"I'm very happy the National Open Homes Network is open for business. It will provide a terrific showcase of the huge potential benefits of making energy saving home improvements.
"Open home events highlight just how good energy saving improvements can look and feel, not to mention the savings they can provide on energy bills. There are also a number of ways to pay for these types of exciting home improvements through the Green Deal. The new competition being launched by the National Open Homes Network provides a real incentive for running an open homes event – there's up to £20,000 available per group. So I'd encourage people to get involved."
The Centre for Sustainable Energy helps people and organisations from the public, private and voluntary sectors meet the twin challenges of rising energy costs and climate change. It does this by giving advice, managing innovative energy projects, training others to act, and undertaking research and policy analysis.
Bristol Green Doors brings together householders and organisations from across the city to celebrate the homes that people are making fit for the future. Through open homes events Bristol Green Doors enables visitors to talk and listen to those who have made their homes energy smart, more comfortable, cleaner for the environment and cheaper to heat. These events are run to encourage the uptake of retrofitting or refurbishment of local homes.
You can enter the competition or find out more on the Green Open Homes website.
Published 10 September 2013