Greater flexibility for drug testing by police
Powers boosted to drug test people on arrest in stations.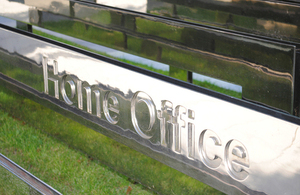 All 43 police forces in England and Wales are to be given the power to drug test people who have been arrested if officers have reasonable grounds to suspect they have used specified Class A drugs.
Until now, police forces have had to apply for authorisation from the Home Office to 'test on arrest' at specific police stations. 
But from today chief constables need only notify the Home Office.
By dropping this target, and simplifying the process, a considerable bureaucratic burden will be lifted from forces and local partners.
Needless bureaucracy
Minister for crime prevention James Brokenshire said: 'We are determined to free the police from needless bureaucracy and pointless national targets. By scrapping the requirement for police to apply for authorisation to test on arrest, we are giving officers the flexibility to test where it is appropriate.
'Drug testing on arrest is a vital part of the work police and local partners do to reduce drug related crime locally. We must give those who know what works in their neighbourhood the power to develop plans which meet local needs.'
Helping cut crime
Identifying drug-using offenders can significantly cut drug-related crime.
This is because if the person tests positive for a Class A drug they are legally required to attend an assessment which looks at treatment to support their recovery.
Recommendations by trained drug workers, which can include attending treatment, can be taken into account by the courts when setting bail conditions or sentencing.
Published 31 March 2011