News story
GREAT Week Malaysia 8-10 September
The Rt Hon Grant Shapps MP, Minister without Portfolio will visit Malaysia on 8-10 September to support GREAT Week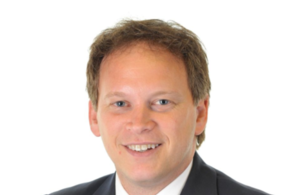 The Rt Hon Grant Shapps MP, Minister without Portfolio, will visit Malaysia on 8-10 September. He will be supporting a "GREAT Week" Trade Mission, focusing on retail, food & drink and experience economy. This mission follows on from the successful Retail Trade Mission to Malaysia that took place last year as part of Malaysia's Retail Fashion Campaign.
Mr Shapps' programme maximises his interaction with, and opportunities to support both the GREAT Week mission and those UK brands already in Malaysia that are also taking part. On day one, activities will include opening the GREAT Week with the Secretary General of the Malaysian Ministry of Tourism & Culture; and delivering welcoming remarks at the GREAT Week Welcome Reception featuring the launch of three new British brands in Malaysia, New Look, Lola Skye and Newen's Tea House. Mr Shapps will also meet some major UK investors here in advance of seeing the Deputy Minister for International Trade and Industry to lobby in support of our wider business agenda. That will be followed by a meeting with the President of Genting Resorts, a major investor in the UK, who will be hosting the experience economy companies as a part of the GREAT mission programme.
On day two, after opening remarks at the Rail Business Asia conference, and a meeting with Chairman of the Malaysian Land Public Transport Authority to support our Transport HVO, Mr Shapps will meet with the Board of the British Malaysian Chamber of Commerce to discuss progress with the OBNI initiative. He will be opening the new Asia Pacific Regional office of the EIC and, we hope, meeting with the Chairman of Malaysian developer PR1MA Malaysia to explore some developing opportunities in its house-building programme. That evening, Mr Shapps will attend the GREAT BIG Pub Night featuring the launch of two new British drinks, Bombardier Beer and London Ice Tea.
On the morning of day three Mr Shapps will launch a British Food & Drink Fair held in Ben's Independent Grocers for two weeks. BBC MasterChef Winner Ping Coombes will be present and guests will be able to sample Ping's Fish & Chips – a fusion of the best of British with a Malaysian twist.
The Minister will then travel to Melaka to join the experience economy group for lunch with the missioners and join them to see a major new leisure development in the city. Later, he will meet and then share a platform with the Chief Minister of Melaka, YAB Datuk Seri Ir. Hj. Idris bin Hj. Haron at a networking dinner. This will be the first time a British Minister has visited Melaka in living memory.
Our commercial relationship with Malaysia is strong, and growing. There are high value opportunities in defence (Typhoon) and transport (rail) worth £30.5bn. We are investing in oil and gas, financial sectors, manufacturing and high tech, and the creative industries. Malaysia is, amongst other sectors, a major property investor in the UK - the £8bn Battersea project is the best known, but there is much more.
Ministerial visits, such as those of Mr Shapps, are critical to achieving our goal of doubling trade by 2016. Personal contacts are the best driver of business with Malaysia. We have accordingly lined up a very ambitious programme for him which follows up some elements of his visit in March, while also opening new commercial areas.
Published 5 September 2014