GREAT campaign launches in Rio de Janeiro
2016 Olympic host city celebrates best of British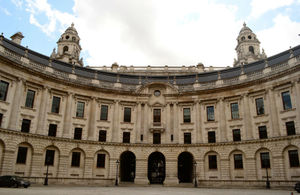 Prince Harry on his first official visit to Brazil, will launch the GREAT campaign at Sugar Loaf Mountain in Rio de Janeiro today along with Culture Secretary Jeremy Hunt.
The event will celebrate the close links between Brazil and the UK and will encourage more people to visit, study and do business in Britain. It comes after launches in New York and Los Angeles and before the campaign heads to New Delhi, Melbourne and Tokyo.
As part of the launch, stars from the world of British rugby and Brazilian beach volleyball will take part in a GREAT sports day on Flamengo Beach. Wayne Morris and Adriana Behar will be leading workshops for local children in rugby which will be an Olympic sport for the first time in 2016, and beach volleyball in which the Brazilians are specialists.
Brazil is one of the UK's key target markets for tourism. Britain is the tenth most visited destination by Brazilians and it's hoped the UK could be welcoming an extra 100,000 visits a year from Brazil by 2020. The GREAT campaign is a key driver to encourage more visitors to UK shores driving growth and spend.
Secretary of State for Culture, Olympics, Media and Sport Jeremy Hunt said: "As the next Olympic host city Rio de Janeiro is a fantastic place to showcase all that is GREAT about Britain. Passing on the Olympic baton to them after 2012 will be an honour and I hope we can build on the close relationships already forged by inspiring more people to do sport, more visitors to holiday and study in the UK, and more companies to do business in Britain."
Notes to Editors
The GREAT initiative is an international campaign to maximise the tourism and business opportunities of the UK hosting the 2012 Games. It involves representatives from across the political spectrum and non-government partners.

Copies of VisitBritain's GREAT ads being used in each country, along with a copy of the television commercial being aired across the globe and other GREAT material are available for use at the VisitBritain website. 

VisitBritain's campaign will target nine countries worldwide, with adverts appearing in 14 key cities: Beijing, Berlin, Los Angeles, Melbourne, Mumbai, New Delhi, New York, Paris, Rio de Janeiro, Sao Paulo, Shanghai, Sydney, Tokyo, and Toronto. Around 70 per cent of the population in each of the target cities will see the advertising on billboards, TV, or in the cinema. For further information about VisitBritain's campaign please contact David Leslie on 0207 578 1141 / 07880563476.
Press Enquiries: 020 7211 2210
Out of hours telephone pager no: 07699 751153
Public Enquiries: 020 7211 6000
Published 9 March 2012