Grant Shapps welcomes new group to clear minefield of building standards
Housing Minister Grant Shapps has today welcomed the appointment of Sir John Harman to a key group looking at reducing the complexity of home…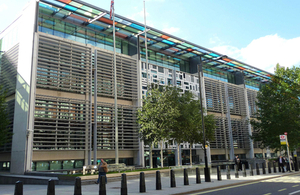 Housing Minister Grant Shapps has today welcomed the appointment of Sir John Harman to a key group looking at reducing the complexity of home building standards and the impact regulations have on the industry.
Sir John, a former Environment Agency Chairman, will now run a new steering group, established jointly by the Home Builders Federation and the Local Government Group, to:
oversee work to simplify, harmonise and declutter the 'minefield' of building standards applied to new housing
provide advice to councils and developers on the best way to conduct plan level viability studies, so as to ensure necessary housing development is not blocked by unrealistic expectations or policies.
This work will support the new National Planning Policy Framework, due to be published early in 2012.
Housing Minister Grant Shapps said:
Over the past 13 years, housebuilding fell to its lowest levels for any peacetime year since 1924. Working with the industry, councils must do everything they can to ensure that any new developments both meet the needs of the local community, but also remain viable to enable projects to get off the ground.

That's why I'm delighted that the Local Government Association and Home Builders Federation have agreed to appoint Sir John Harman to chair a valuable steering group on this issue and in its examination of how to clear the minefield of housing standards that currently exists. I have no doubt that he will provide the robust independent role to oversee this important work.

I look forward to seeing the recommendations of this new group, and working with them as we continue to make radical reforms to the planning system so communities can have more of a say and see the benefits of growth in their neighbourhoods.
Stewart Baseley, executive chairman at the Home Builders Federation said:
This is an important first step as we look to reduce the red tape and regulation levied on house building sites. At a time of significant housing shortages it is crucial that the cumulative impact of regulations and standards is scrutinised properly, to help ensure more housing is viable, and unnecessary burdens are avoided. The Steering Group will help Government, Local Authorities and the industry work together to create a realistic understanding that will allow us to build the quality homes the country needs.
Twitter
Keep up to date with the Department by following us on Twitter (external link).
Media enquiries
Visit our newsroom contacts page for media enquiry contact details.
Published 29 June 2011