Grant Shapps welcomes good news on housing market
Grant Shapps has welcomed a new report from an independent industry body showing that the abolition of HIPs is giving a boost to the house market.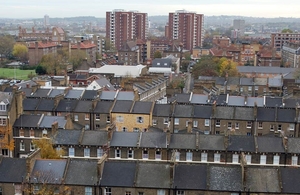 The report from the Royal Institution of Chartered Surveyors says:
Government announcements are already showing signs of impacting on the market. Surveyors report that the decision to abolish Home Information Packs has pushed more supply onto the market. This trend is likely to continue in the near term.
Grant Shapps said:
The new government is getting our economy moving. By acting quickly to cut the red tape of Home Information Packs, we've provided a helping hand to get the housing market off its feet. It's just got hundreds of pounds cheaper to put up a 'for sale' sign. This is a great time to put your home on the market if you're considering moving.
Ian Perry, Royal Institution of Chartered Surveyors spokesperson, said:
Surveyors are generally confident that sales will continue to pick up over the summer months. The increase in supply as a result of the abolition of Home Information Packs is helping to support this optimism despite continuing concerns about mortgage finance. A higher level of instructions should meanwhile also lead to a flatter trend in house prices in the latter part of the year.
Published 15 June 2010