Grant Shapps urges house price stability to help wannabe homeowners
Grant Shapps calls for a period of house price stability to prevent generations of potential homebuyers being priced out of the market.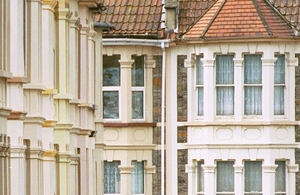 In a speech to the Housing Market Intelligence conference in London, the Housing Minister argued that buying a property should not be seen only as an investment, but as a home to live in.
He said:
"With a house now liable to cost perhaps seven times someone's earnings, it is no surprise that the average unsupported first time buyer is 37 years old. This country is in danger of letting down the aspirations of a generation of homes do not become more affordable in the long term.
"So what is required now is a period of house price stability. A home should first and foremost be thought of as a place to live and bring up a family."
The minister also pledged Coalition government support for housebuilders, by cutting through the 'alphabet soup' of standards and red tape that blight efforts to get developments started. He called on industry leaders to work with government in a new drive to simplify the system.
This work will complement the ongoing review of building regulations launched by Communities Minister Andrew Stunell earlier this year, and is in addition to the groundbreaking new '1 In, 1 Out' system where ministers seeking to introduce new regulations that will impose costs on business have to first identify current regulations of equivalent value that can be removed.
Grant Shapps said:
"Last year, housebuilding hit its lowest level for any peacetime years since 1924 as developers have been hampered by regional targets that put them in direct conflict with local communities and an alphabet soup of regulations and red tape they have to navigate.
"Today I have a clear message to housebuilders large and small - we are on your side. I am determined to make it easier to build the homes this country needs.  Appropriate building standards, applied sensibly, help developers and communities alike, but they can only be effective if they are easier to understand. That's why I want to simplify the process for housebuilders to meet the standards communities demand.
"But I also want to make it easier for these companies to complete new developments where they are wanted. That's why we will introduce powerful new incentives so those communities that give the green light to developments see the benefits of the new homes in their area."
Published 12 October 2010