Grant Shapps sets out grand design for the future of green housing
Housing Minister Grant Shapps sets out his vision to get the green housing industry back on track.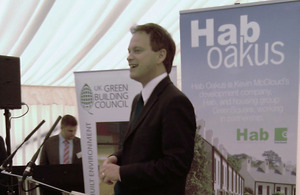 The minister joined eco-designer and broadcaster Kevin McCloud at his new eco-housing development in Swindon to set out his vision to get the green housing industry back on track.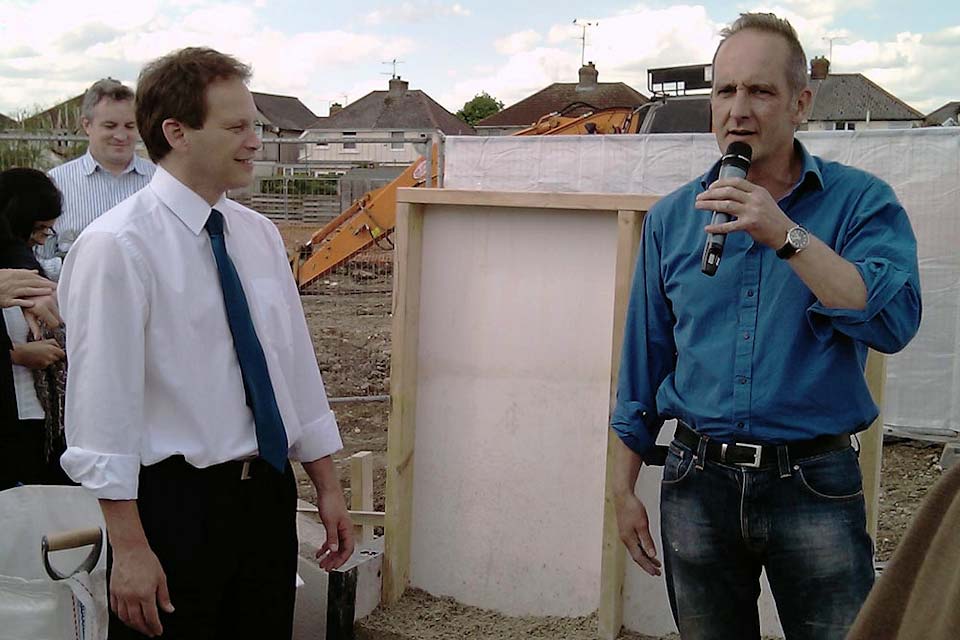 Zero carbon pledge
After many years of campaigning for greener standards in housing Mr Shapps announced the new government would bring four years of consultation to a close and get the definition of a zero carbon home nailed down within weeks.
Mr Shapps also restated his support for all new homes to be zero carbon from 2016 to take effective action to reduce the 27% of all UK emissions that come from homes.
Homes will have all round better insulated walls, windows, ceilings and floors to deliver the new energy efficiency standards, and will be able to use onsite renewables to reduce emissions.
Housing Minister Grant Shapps said:
When we were in opposition I said that I endorsed the concept of building all new homes to a zero carbon standard, and that remains my position. I know how important it is to industry to have a clear definition as soon as possible - so that house builders can buy land with confidence and start to design the homes of the future, and so that the supply chain can gear up production of the technologies that will be needed.

I will be publishing a final zero carbon definition in a matter of weeks so that the industry can get on and deliver the improved eco-friendly homes we need.
Community development
Mr Shapps met Mr McCloud and environmentalist Jonathan Porritt at the launch of The Triangle, a new community development inspired by Swindon's mid-Victorian railway cottages.
The scheme, by development company Hab Oakus with Housing Group Greensquare, received grant support from the Homes and Communities Agency and Department for Energy and Climate Change as well as research and development support from the Energy Saving Trust, and uses renewable materials such as Hempcrete for external walls and features communal green spaces as well as areas for residents to grow their own food.
Published 28 May 2010