Grant Shapps responds to article in Financial Times on homelessness
Housing Minister Grant Shapps responds to an article in the Financial Times on homelessness and housing benefits. Dear Sir, It is misleading…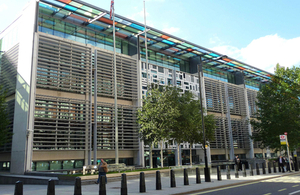 Housing Minister Grant Shapps responds to an article in the Financial Times on homelessness and housing benefits.
Dear Sir,
It is misleading to directly attribute the increase in homelessness shown in yesterday's figures to the changes to Housing Benefit introduced in April (Homelessness increasing as the recession and cuts bite, 9 September). Households already claiming Housing Benefit have been given 9 months additional protection before the changes take place.
Families are still feeling the effects of the worst recession for a generation. We've maintained the £400 million homelessness grant funding, and I would urge anyone facing the threat of homelessness to seek help as soon as possible.
And far from "weakening the safety net function of the social rented sector", we're introducing new flexibilities so councils and housing associations can better meet the needs of their new tenants by offering fixed term tenancies to give them the help they need, for as long as they need it. We're also investing in delivering more homes - our £4.5 billion Affordable Housing programme is set to exceed original expectations and deliver up to 170,000 homes.
But cutting the Housing Benefit bill is essential to cutting the deficit, which we must do if we're to prevent the need for rapid increases in interest rates. It is also in the interests of all taxpayers who also have to work hard and pay taxes to support a system which can currently lead to Housing Benefit allowing some to live in homes that ordinary working families could not themselves afford. Even after these reforms come into effect, a third of properties in each local area will still be available to those on benefits and councils will have £190 million available to help those in greatest need.
Grant Shapps MP
Published 9 September 2011