News story
Grant Shapps responds to an article in the Daily Mail on street parties for the Diamond Jubilee
Local Government Minister Grant Shapps responds an article in the Daily Mail on street parties for the Diamond Jubilee. Re - Daily Mail, 22…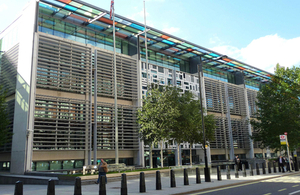 Local Government Minister Grant Shapps responds an article in the Daily Mail on street parties for the Diamond Jubilee.
Re - Daily Mail, 22 February - Want to hang out the bunting? You'll need to take a survey
It is disappointing to hear that a small minority of councils are putting obstacles in the way of people wanting to celebrate the Diamond Jubilee with their neighbours. This is a great opportunity for local residents from all backgrounds to come together, and reinforce our shared identity and sense of Britishness. The Government has cut red tape on street parties, by reining back in the complicated bureaucracy of forms, permissions and risk assessments. Councils must play their part too - and councillors should exercise their powers to clamp down on municipal killjoys in their town halls.
My department has published a simple guide to organising a street party available at: www.tinyurl.com/partyguidance.
**Grant Shapps
**Local Government Minister
Department for Communities and Local Government
Published 23 February 2012